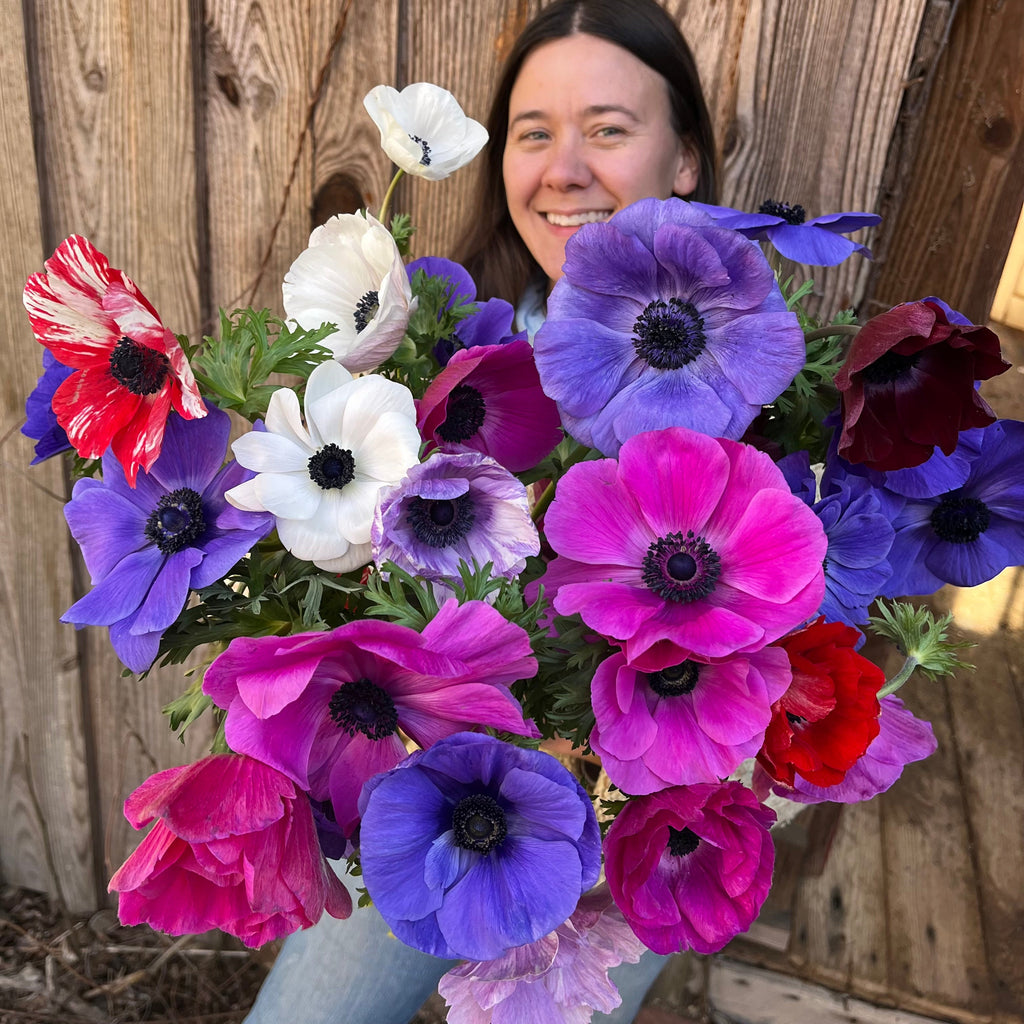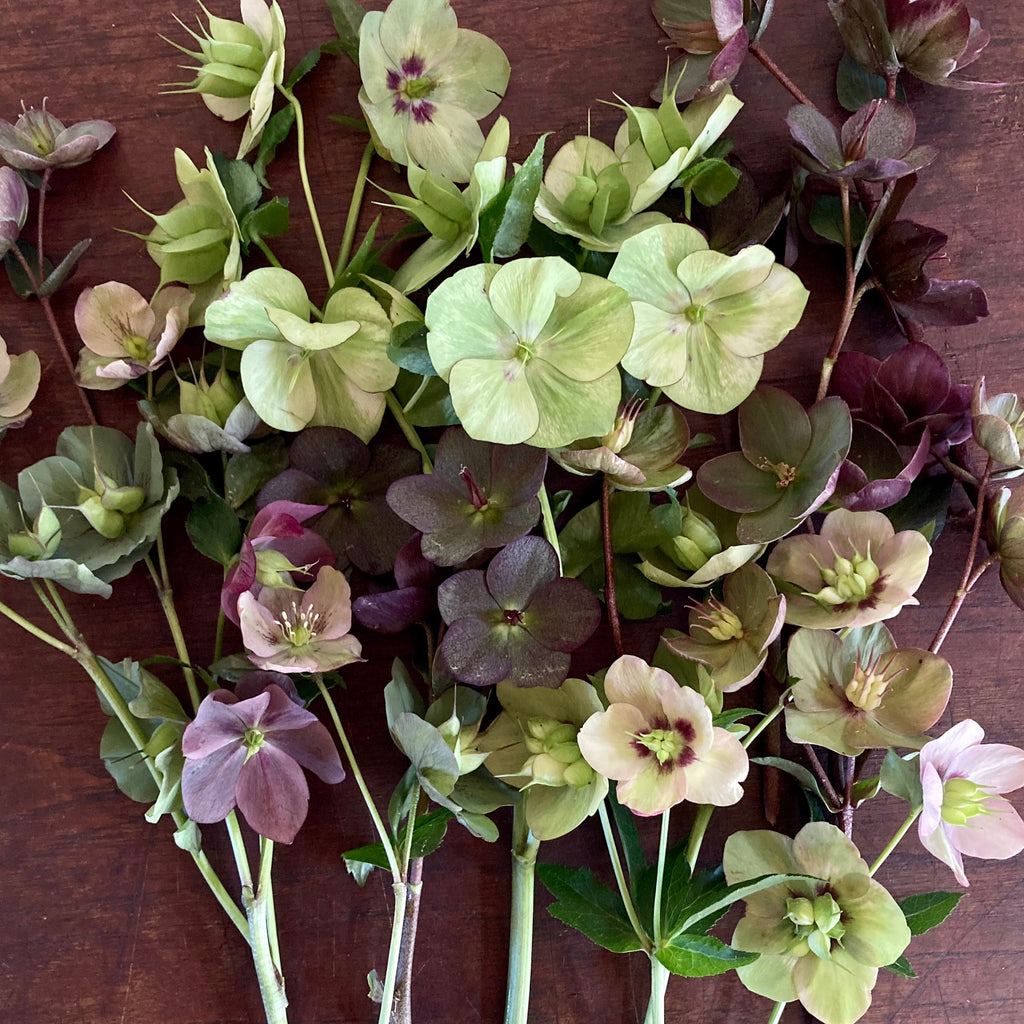 MARCH Weekly Flower Subscription || March 6th-27th Wednesday Delivery
MARCH Weekly Flower Subscription || March 6th-27th Wednesday Delivery
THIS IS A PRE-ORDER FOR OUR MARCH FLOWER SUBSCRIPTION! PLEASE READ ALL DETAILS BELOW. IF YOU LIVE IN A COLD PART OF THE COUNTRY, WE RECOMMEND THAT YOU PURCHASE THE APRIL SUBSCRIPTION.

Join our March Spring Flower subscription and SAVE!! Lock in 4 weeks of our most gorgeous 3 Porch flowers this Spring! Avoid having to fight the crowds and limited availability and secure your weekly delivery of flowers during the month of March.

This flower subscription runs weekly from March 8th-29th. Every Wednesday during this time, you will receive roughly 20-30 stems of the week's best flowers. This could be a single variety of flowers one week or a combination of different blooms another week. It is not a mixed bouquet. Think of this subscription as a Flower Flight! Flowers that you may receive include: Daffodils, Poppies, Italian Poppies, Anemones, Ranunculus, Butterfly Ranunculus and Hellebores.

*IF YOU'D LIKE TO PURCHASE THIS AS A GIFT, PLEASE CLICK HERE AND FOLLOW THE INSTRUCTIONS.*

Spring flowers typically have very long vase lives of about 7-10 days. Please be sure to review our Subscription Policy and Shipping Terms and Conditions.
How it works:
Sign up now and you will go ahead and pay for your first week's order plus the cost of shipping. We will send you a physical card with the dates of your shipments shortly after. Your first week's order of flowers will ship overnight to arrive Wednesday, March 8th. This week has already been paid for with your initial payment so your next payment will not happen until the second week of the subscription.

The next time your card will be charged ($65 + shipping each week) will be on March 14th, 21st and 28th. The payments will automatically be taken out of your account on those dates.
Orders for those weeks will arrive March 15th, 22nd and 29th. All orders will arrive at your door on Wednesdays.
Payments each week will equal $65 plus the cost of shipping. Shipping cost varies by location and will be calculated at checkout.

Email notifications will be sent when your card is about to be charged and when your flowers ship.
By purchasing this product, you are agreeing to the terms and conditions in our  Subscription Policy.