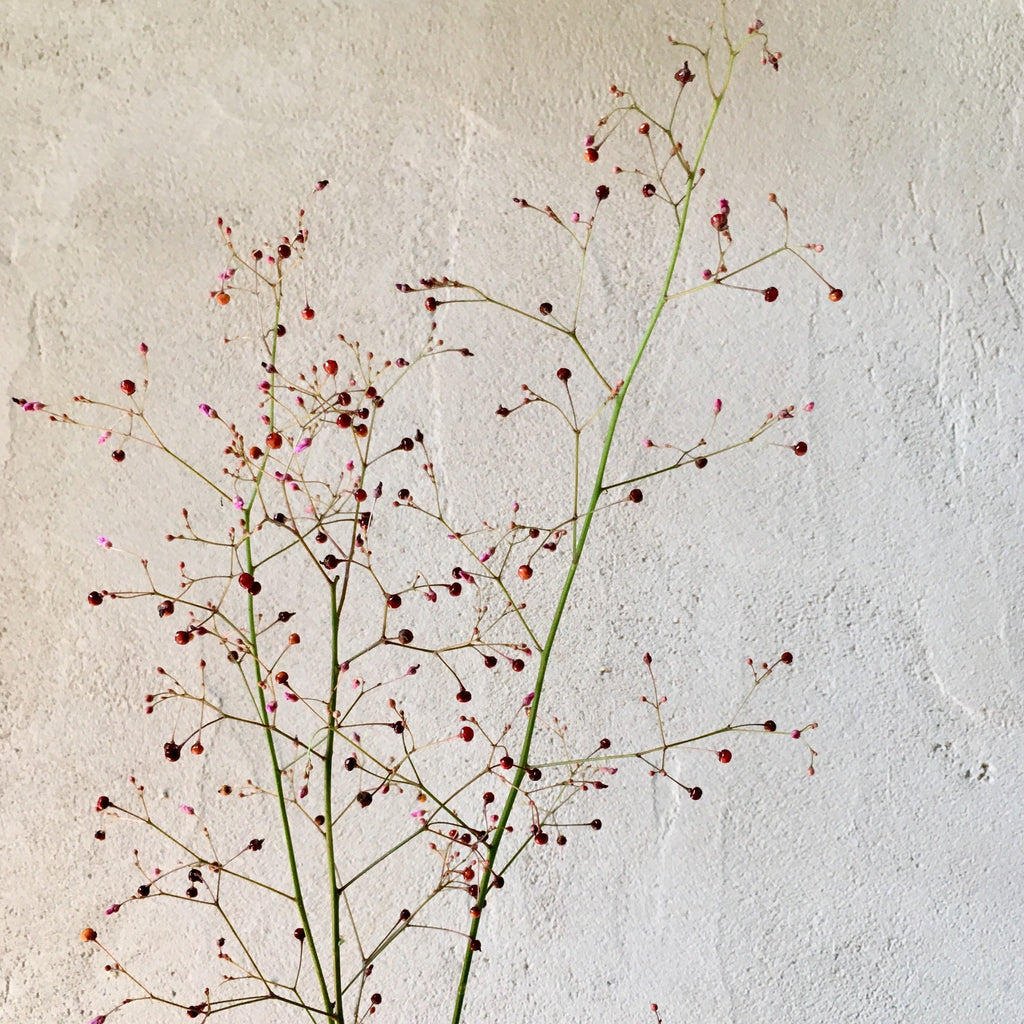 Jewels of Opar Seeds
Jewels of Opar Seeds
Talinum paniculatum
One of our favorite cut stems for arrangements. These grow so easily around the farm and their cute stems are adorned with colorful ornaments that sit atop bright chartreuse leaves.
Plant Type:
  Annual
Germination:
   21-30 days
Height:
  18"-24"
Light Preference:
 Full Sun to part shade
GROWING INSTRUCTIONS
Start seed indoors 6-8 weeks before last frost; sow seeds indoors in trays and transplant once weather has warmed. Will easily self seed and naturalize an area. Seeds need light to germinate. 
Seeds per packet: Approx  100