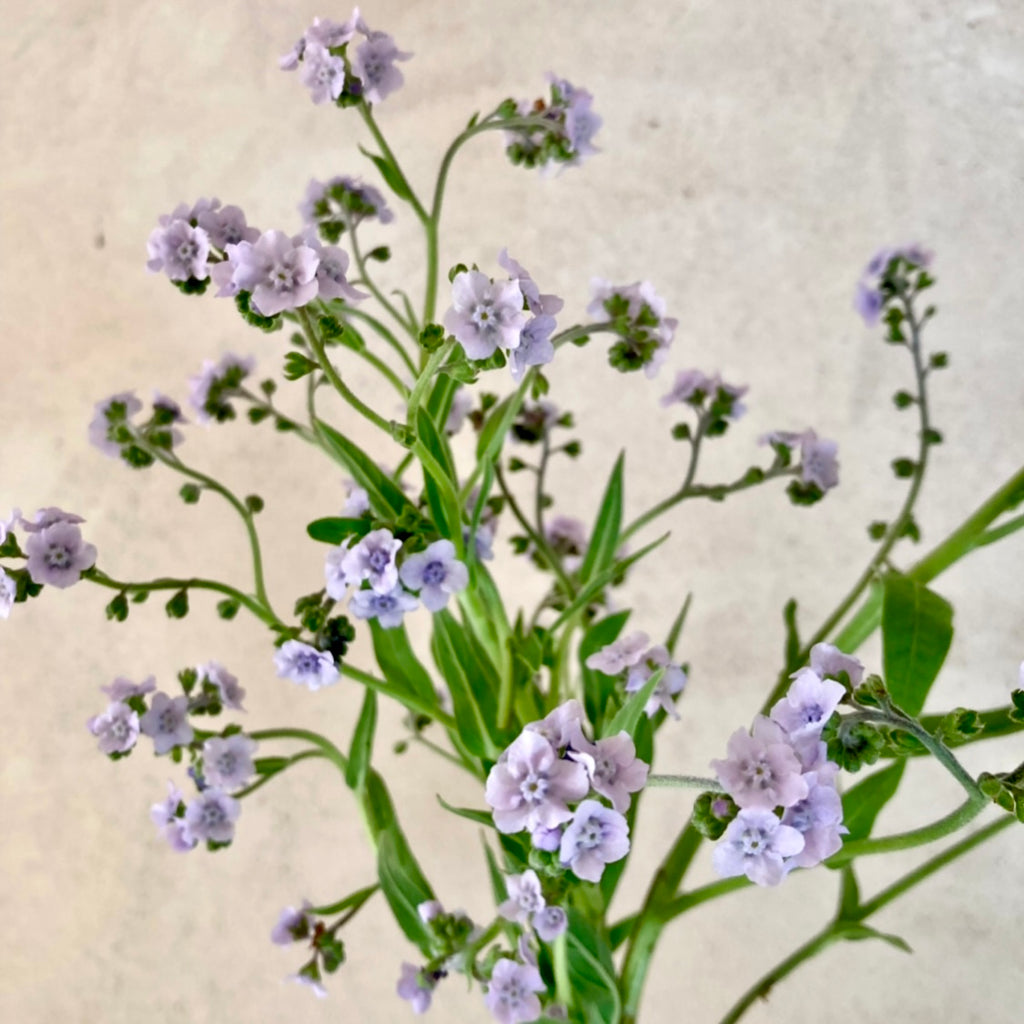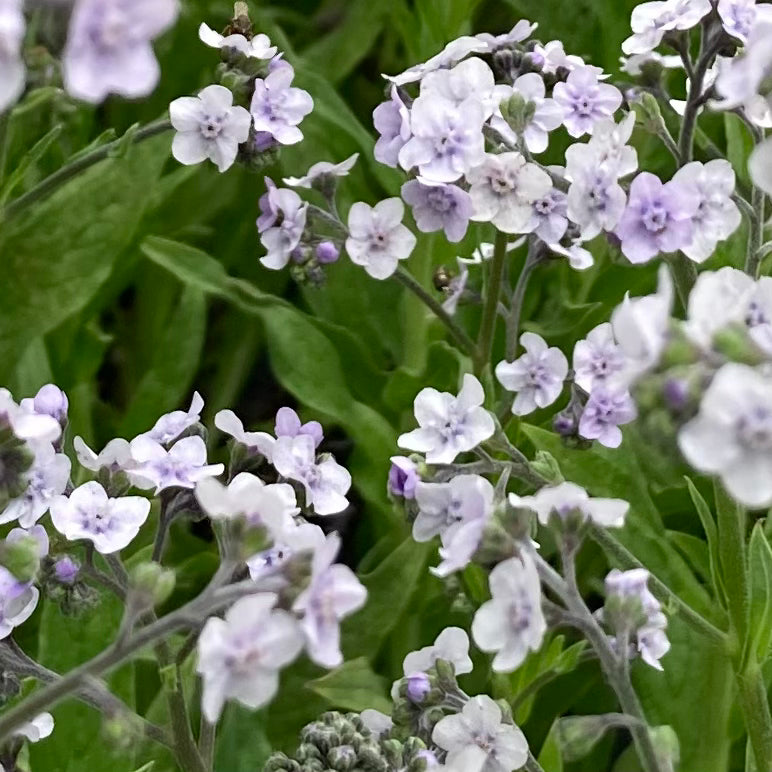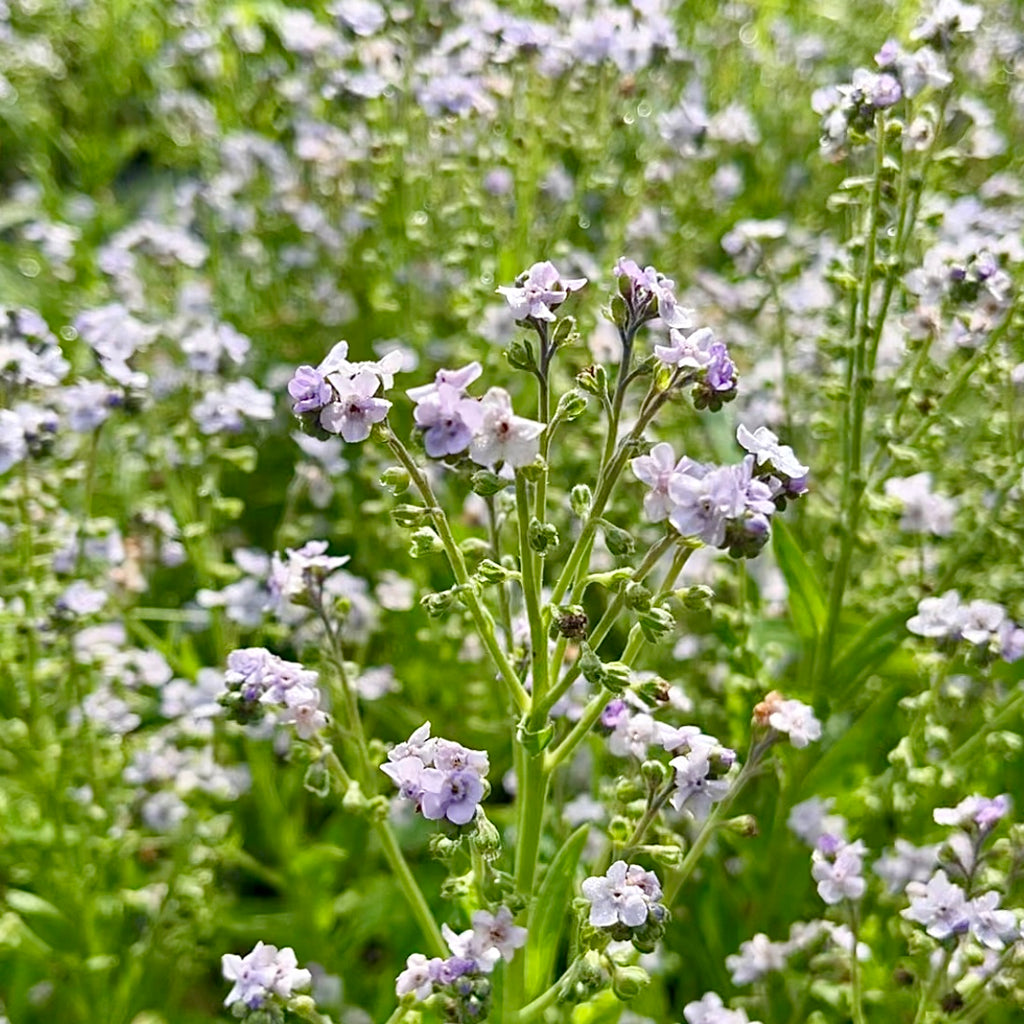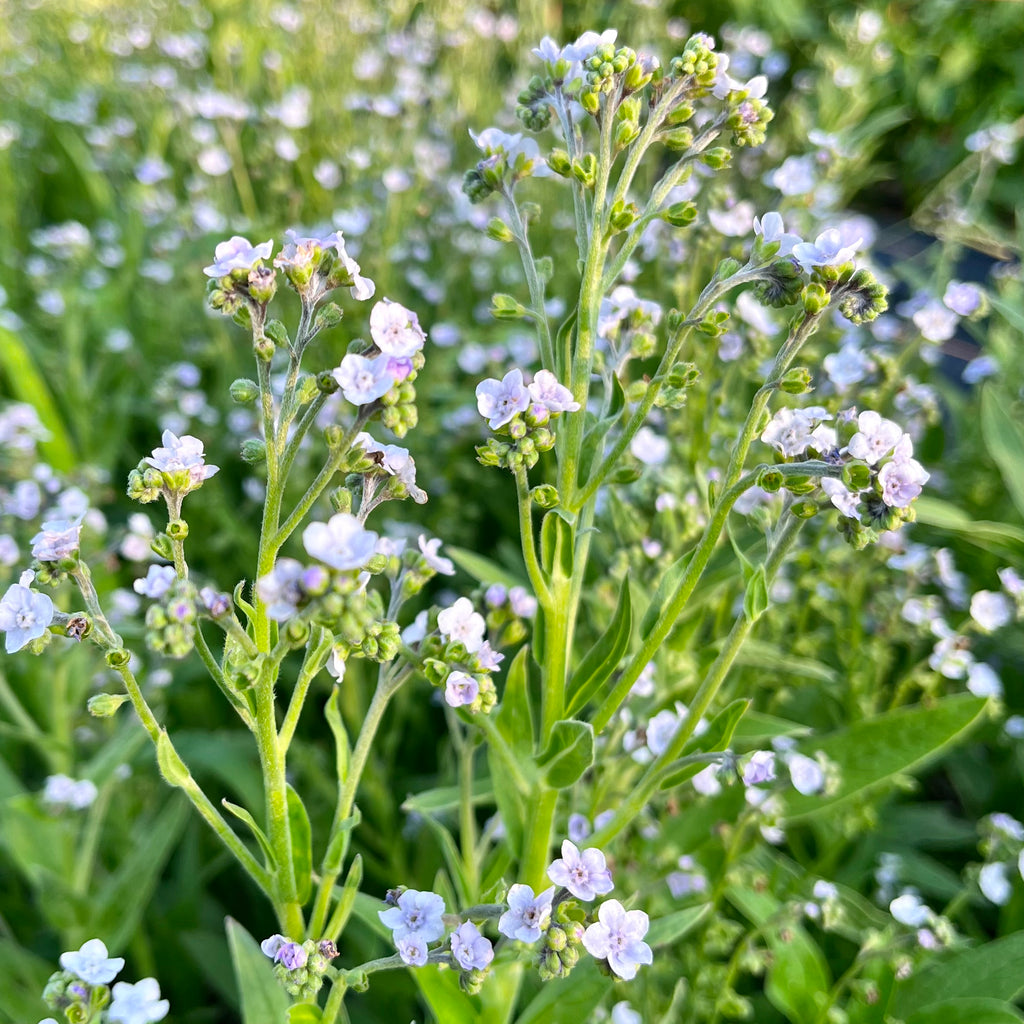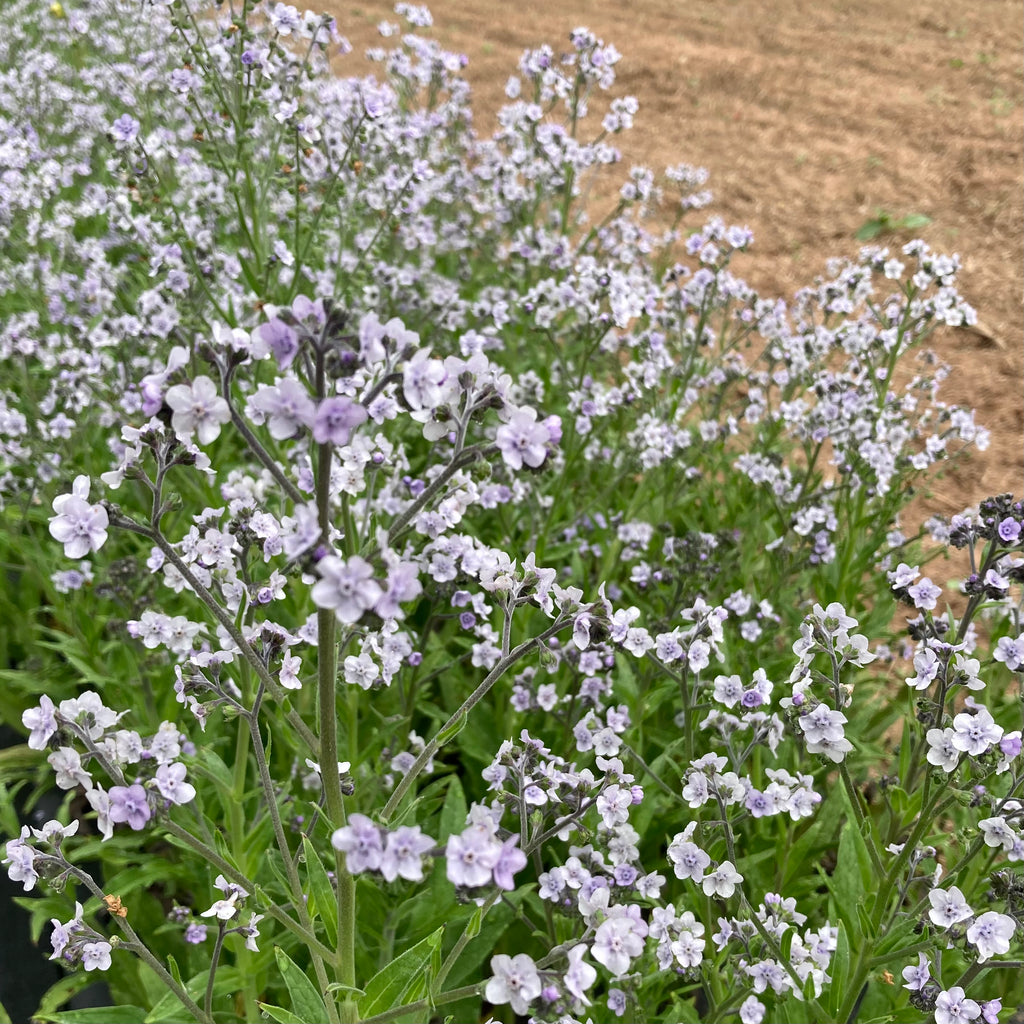 Forget-Me-Not 'Ms. Marilyn' Seeds - Bred by 3 Porch Farm !
Forget-Me-Not 'Ms. Marilyn' Seeds - Bred by 3 Porch Farm !
Cynoglossum amabile 'Ms. Marilyn'

This lavender Forget-Me-Not came to us by surprise. Named after our dearest friend and family member, Ms Marilyn sprung up as one single plant in a sea of the traditional blue Forget-Me-Nots.  At her celebration of life, we were all given packets of wildflower seeds to plant in her memory, and true to form, one flower stood out from all the rest.  A unique and beautiful flower that lit Mandy up when she discovered it, just like Marilyn lit up every room she ever entered with her beautiful smile and buoyant spirit.  We saved the seed of this unique flower and selected for this color year after year (5 years), weeding out the common blue and only breeding the lavender.  For the last 3 years we've had 100% true genetics and now we want to share this beautiful flower with the world. 
Ms. Marilyn makes a wonderful cut flower or it can be left in the garden to attract pollinators and highlight other plants you have growing. Save the seeds and pass on to your dearest friends and family. Let's spread the love !
Plant Type:
 Cold Hardy Annual
Plant:
  After last frost
Germination:
  8-12 days at 65-70 F
Height:
  18-30 inches
Days to Maturity: 80-90 days
Light Preference:  Sun to Part Shade
GROWING INSTRUCTIONS
Sow 4-5 weeks indoors and plant out after last frost. In warmer climates, direct sow after last frost though in most moderate climates they will overwinter. Cover lightly with dirt. These seeds need darkness for successful germination. We prefer to sow these in open flats vs cells trays for better germination. After flowering, allow plants to go to seed. Pass seeds on to friends and family. 
Plant Spacing: 6-12 inches 

Seeds per packet: Approx 30     *Germination rate is about 60%