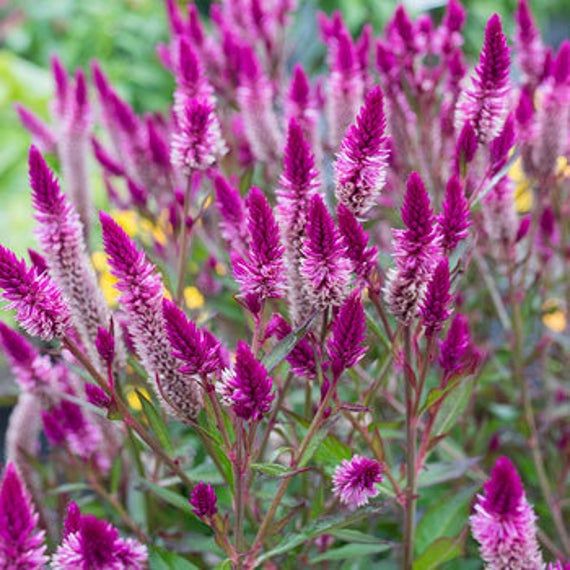 Celosia 'Flamingo Feather Purple' Seeds
Celosia 'Flamingo Feather Purple' Seeds
Celosia spicata 'Flamingo Feather Purple'

Some form as the pink Flamingo feather but these are Purple. These textural plumes are a great long lasting cut flower and they dry beautifully too! Like all Celosia, they thrive in hot Summer climates and require very little care once established.
Plant Type:
 Annual
Plant:
  After last frost 
Germination:
   7 days at 70-75 F
Height:
  3-4 ft
Light Preference:
Full Sun
Days to Maturity: 90-95 days
GROWING INSTRUCTIONS

Direct sow when soil has warmed. Cover seeds with 1/2" of soil. Transplant: Seed in trays 8 weeks bf last frost. Seeds will germinate in 7 days at 70-75 °F. Spacing at planting: 12"
Plant Spacing: 12"
Seeds per packet: Approx  75