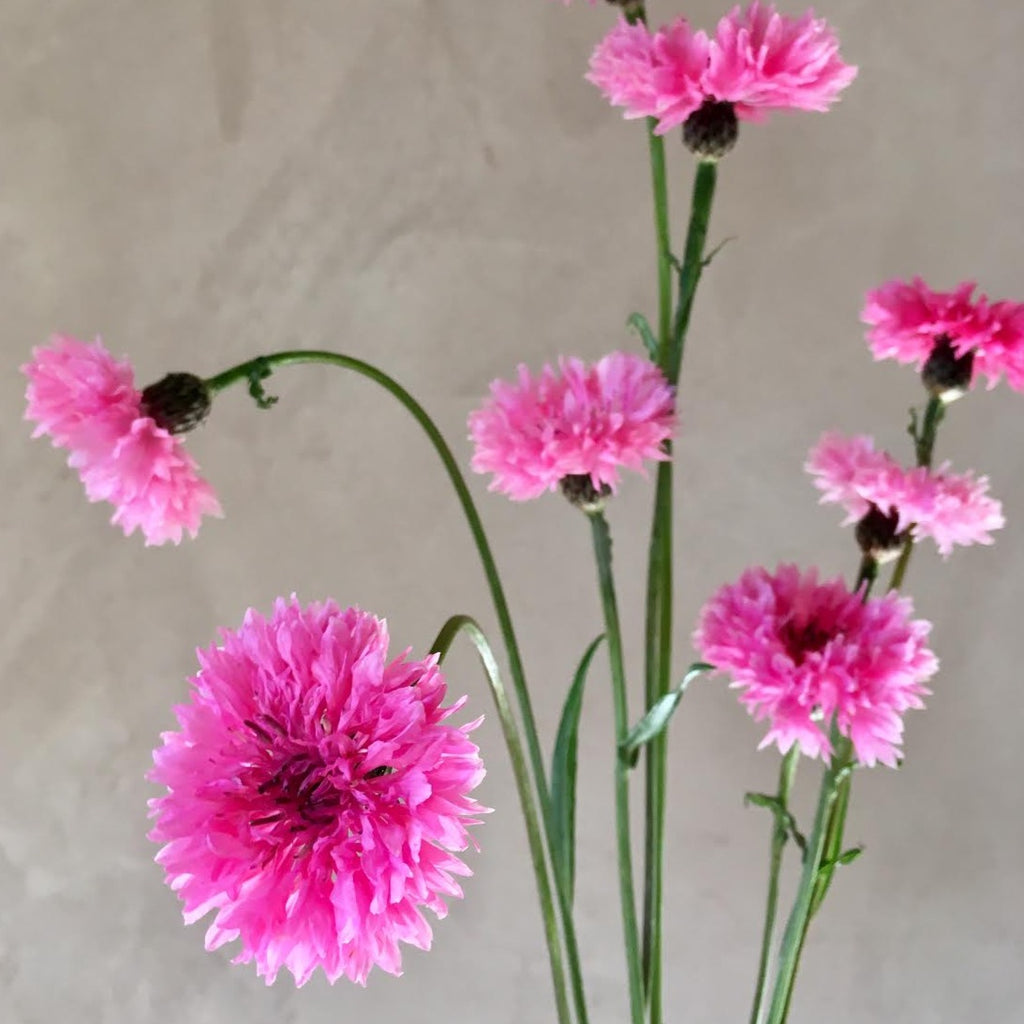 Bachelor's Buttons 'Pinkie' Seeds
Bachelor's Buttons 'Pinkie' Seeds
Centaurea cyanus
This is your classic pink bachelor button. Perfect in bridal bouquets or any arrangement! These flowers are so easy to grow and are even edible! 
Plant Type:
  Annual
Plant:
  after last frost
Germination:
7-14 days at 60-65°F
Height:
  36-48"
Light Preference:
 Sun
Days to Maturity: 65-80 days
GROWING INSTRUCTIONS

Direct seed thinly in rows, 6 seeds per foot, 1/4" deep, as soon as soil can be worked. Cover lightly. Keep soil surface moist until emergence. When seedlings have first true leaves, thin to 6-9" apart.
Plant Spacing: 2-9"
Seeds per packet: Approx  50