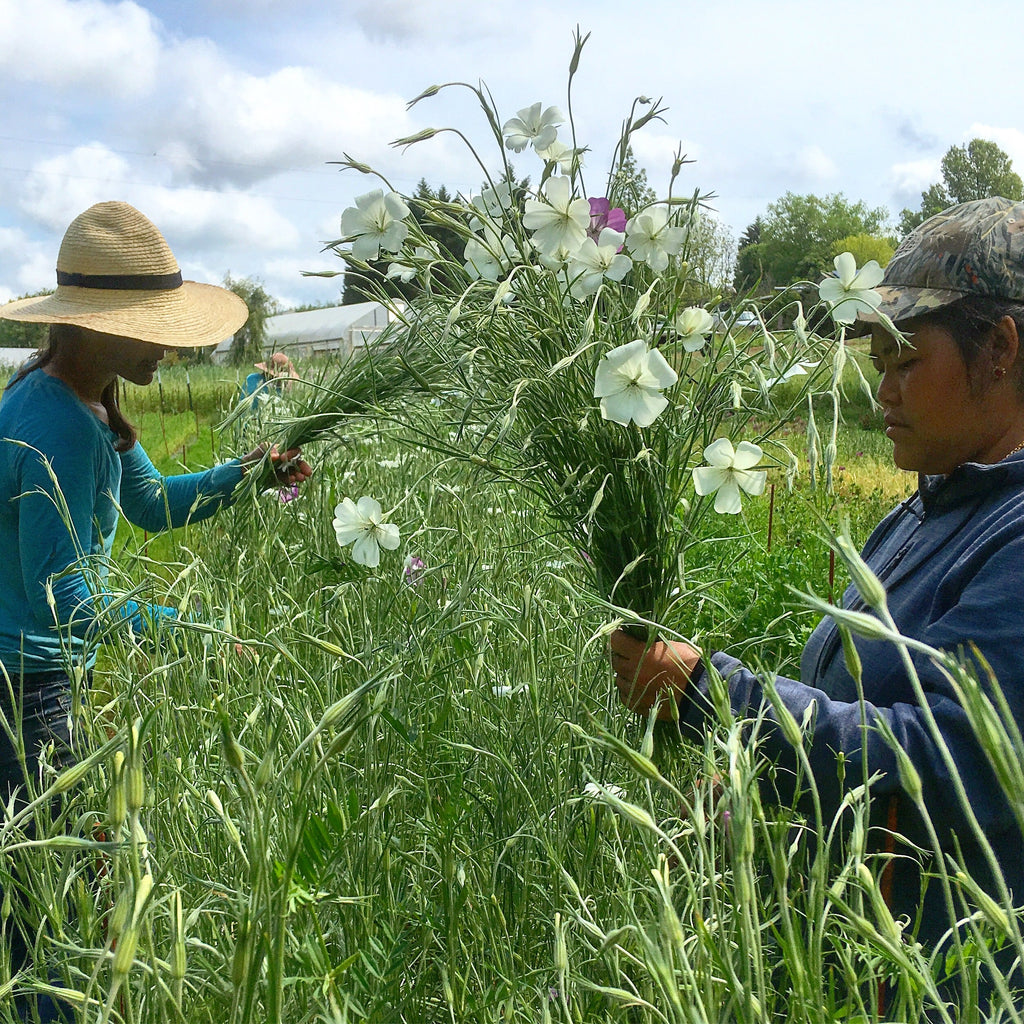 Agrostemma 'Ocean Pearls' Seeds
Agrostemma 'Ocean Pearls' Seeds
Agrostemma githago ' Ocean Pearls' 
Agrostemma are so easy to grow and we love this variety of white! This annual will take your breath away when you watch it sway in the wind! It's all you would wish for in a wildflower. Makes a great cut flower but is also a wonderful addition to any garden. It's one of our Spring favorites! 
Plant Type:
  Cold Hardy Annual
Plant:
  Warmer Climates- late Summer or early Fall || Cooler Climates- early Spring
Germination:
  7-10 days at 55-65 F
Height:
  3-4 ft
Days to Maturity: 80-90 days
Light Preference:  Full Sun/Part Shade
Days to Maturity: 80-90 days
GROWING INSTRUCTIONS
Direct seed (recommended) - In warmer climate, direct sow in late Summer or early Fall as temperature begins to cool. Cover with 1" of soil .  Transplanting- Not recommended as roots do not like to be disturbed. 
Plant Spacing: Thin to 6" is recommended...though we keep closer at our farm
Seeds per packet: Approx  100
**All parts of this plant are poisonous, including the seeds. Exercise extreme caution around children and pets. The purchaser assumes all liability relating to the use of this product.