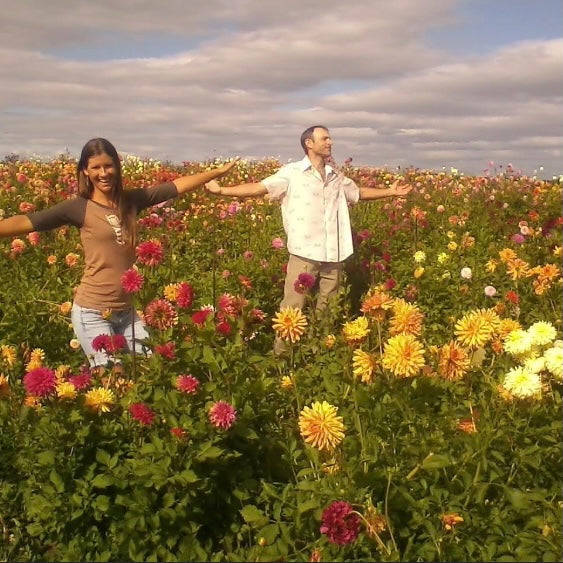 Posted by Mandy + Steve O'Shea on
---
  It's the very beginning of our biggest dahlia season ever on the farm and it seems worth mentioning that despite being an incredibly difficult flower to pull off in the south, dahlias are the reason we ditched veggies and became a flower farm.   A couple of years into the farm we took a brief trip out to Portland to visit my younger brother and while there, we went on a field trip to Sauvie Island to look at some farms. As we strolled around picking berries and soaking in the cool air, we found ourselves in a seemingly endless sea of dahlias. So many colors, sizes and magical shapes. We were mesmerized with all the permutations of beauty. I...
read entire article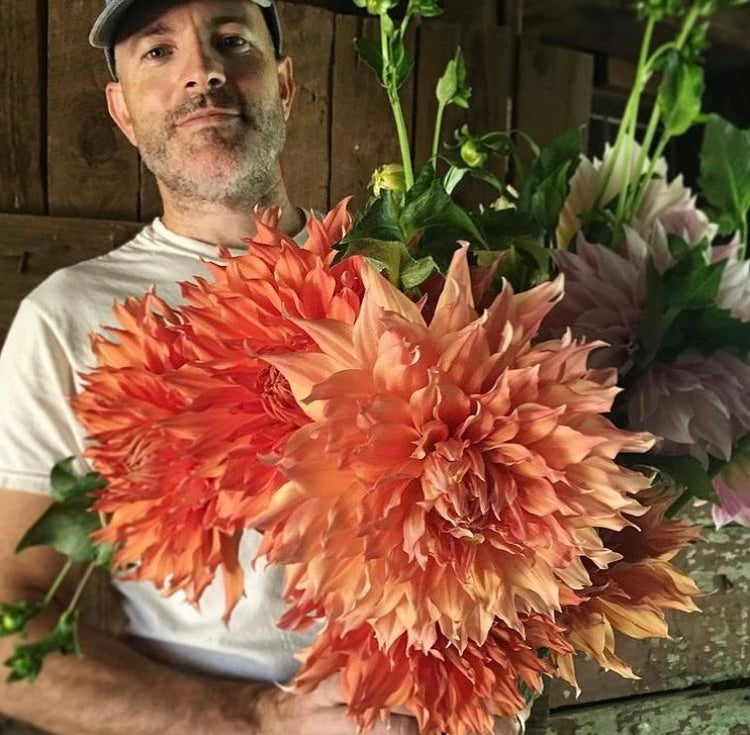 Posted by Mandy + Steve O'Shea on
---
    2020 was undeniably a year of collective upheaval. Much of it stressful if not outright painful for the billions of us skittering about the surface of this marvelous blue orb.  Societal structures have had tectonic shifts and individual expectations and perspectives on the why, what and how of life have been profoundly altered for a good many people.    On the farm, we are practiced in adapting to big changes rapidly and frequently.  Nature has a way of delightfully dashing the best laid plans quite often and a farmer with an inability to be nimble in the face of such repeated "defeats" will be hard pressed to remain solvent, let alone remain a farmer.  This doesn't make the shock of such impacts...
read entire article