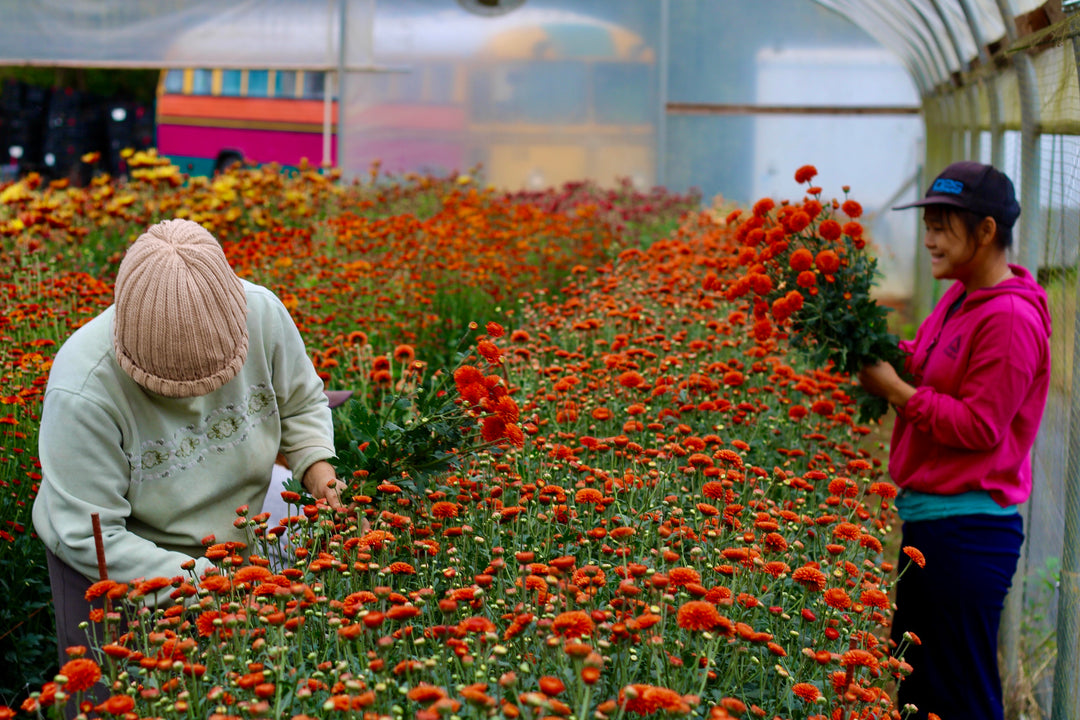 Posted by Mandy + Steve O'Shea on
---
Howdy folks,   Frostmas has come and the dahlia plants are melting in the fields.  The butterfly filled fields are filled no more.  The tunnel alarms kept us awake from 4 a.m. on this morning as the inevitable annual kinks need to be worked out of the system.  In fact, one alarm is going off right now as I write this Thursday evening.  I'll be off shortly to try and sort it out.    We are about to get ready for an overhaul in our propagation house, but have been waiting out the unfolding of nature. Some Passionflower vine took hold in our propagation house and we let it run wild to serve as a host plant for Gulf fritillary...
read entire article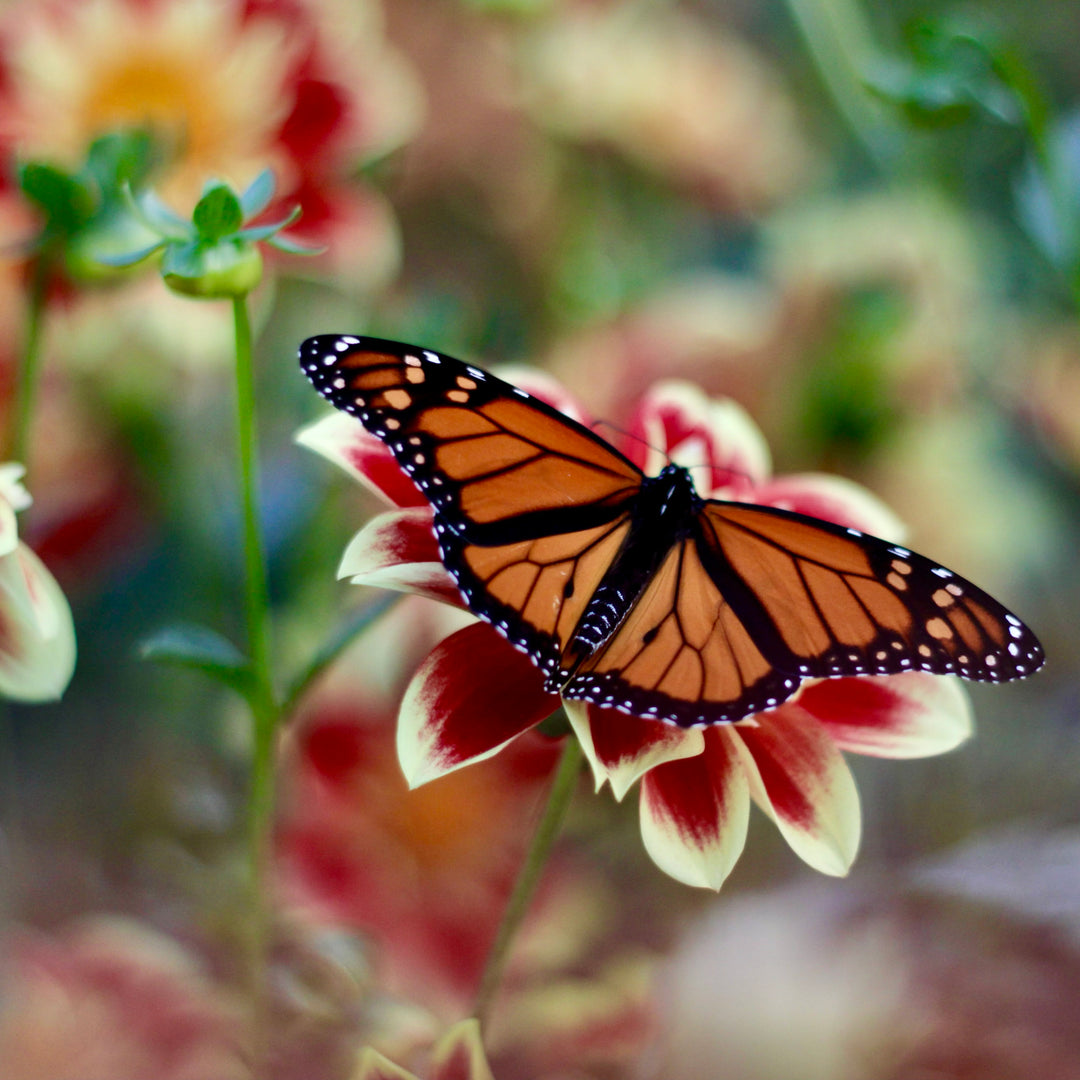 Posted by Mandy + Steve O'Shea on
---
Monarchs are back!  Didn't see many this spring, but they seem to love our dahlias, so they are here on their way back down south for the peak of dahlia season and I couldn't be more pleased about it.  They really seem to love the singles the most.  If that doesn't make sense to you, flowers are often categorized as singles or doubles.  Singles are flowers with a single layer of petals, whereas doubles have two or more layers of petals around and covering the reproductive parts (Stamen, stigma, etc).   Most dahlias you're familiar with are a form of doubles.  We do grow a fair amount of singles though, but we rarely sell them.  Cute as they are, they...
read entire article