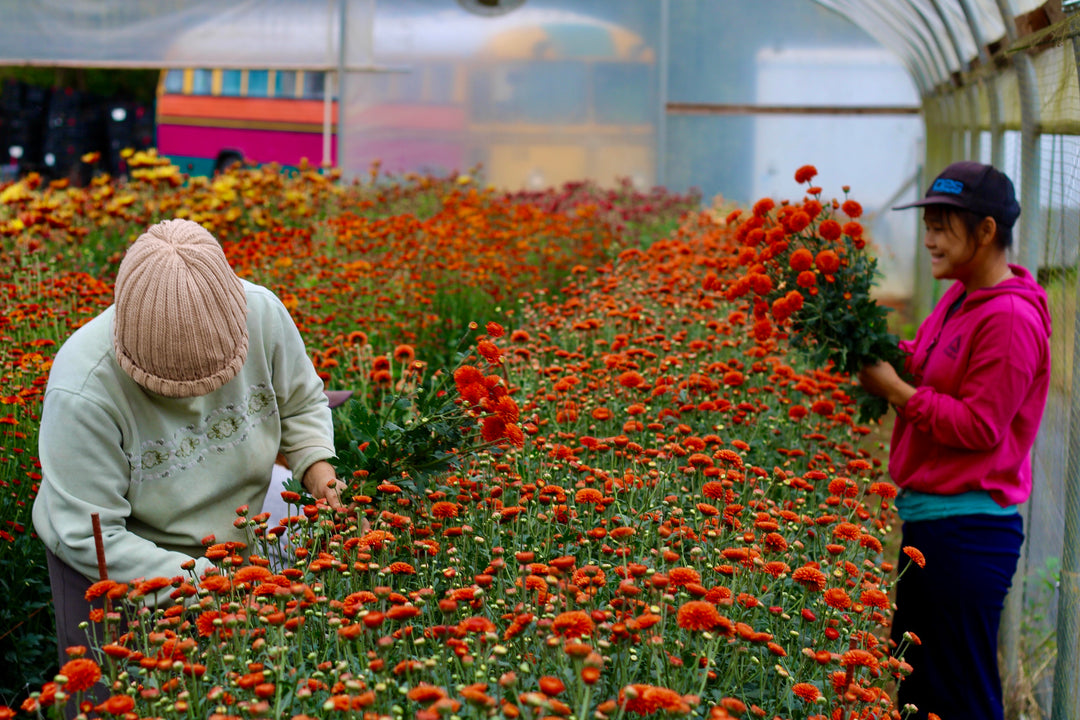 Posted by Mandy + Steve O'Shea on
---
Howdy folks,   Frostmas has come and the dahlia plants are melting in the fields.  The butterfly filled fields are filled no more.  The tunnel alarms kept us awake from 4 a.m. on this morning as the inevitable annual kinks need to be worked out of the system.  In fact, one alarm is going off right now as I write this Thursday evening.  I'll be off shortly to try and sort it out.    We are about to get ready for an overhaul in our propagation house, but have been waiting out the unfolding of nature. Some Passionflower vine took hold in our propagation house and we let it run wild to serve as a host plant for Gulf fritillary...
read entire article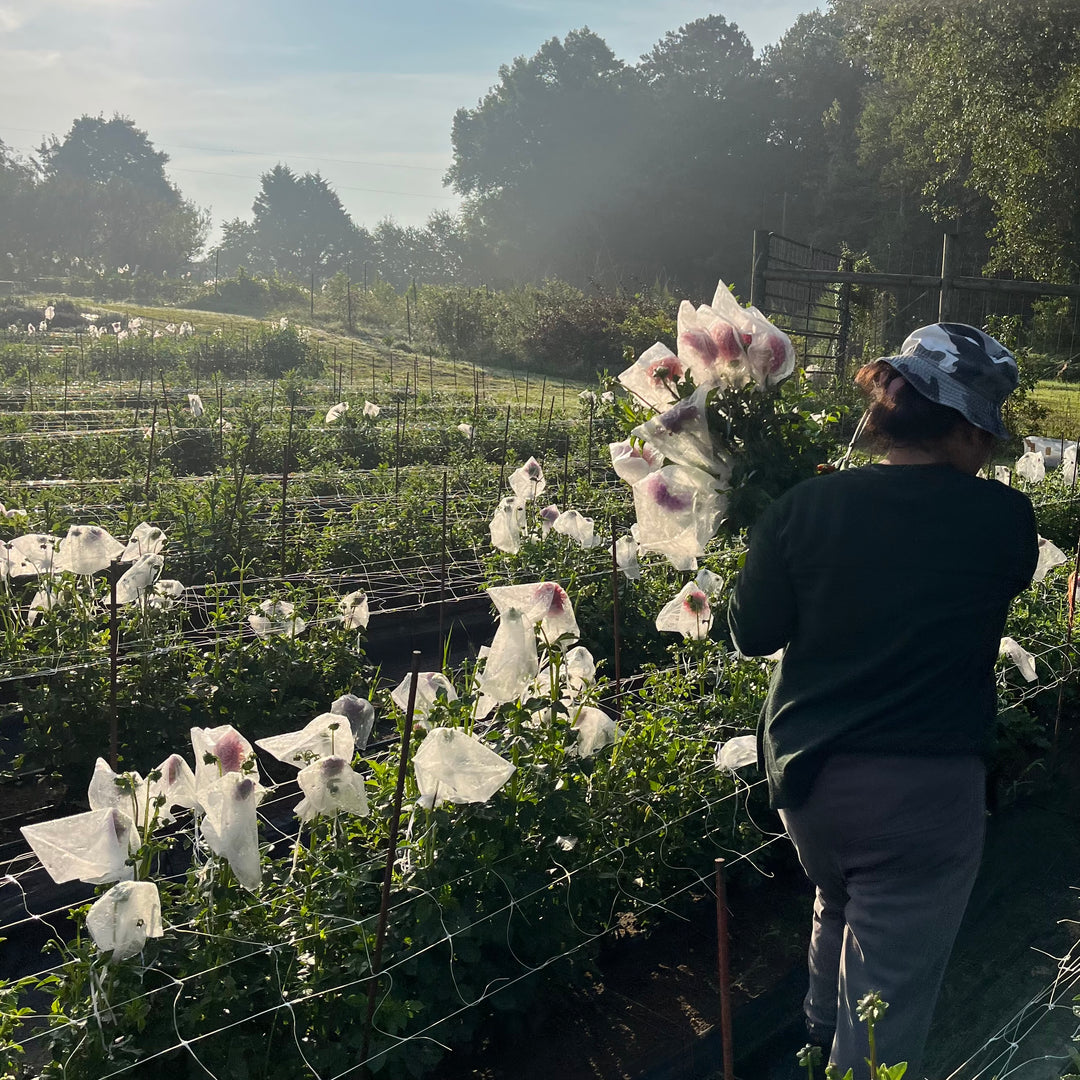 Posted by Mandy + Steve O'Shea on
---
  Howdy y'all!   Hopefully you are enjoying cooler days than we.  It's rough out there at the moment.  High 90's and low hundreds, especially when the humidity and heat index is factored in.  I keep trying the shade, but it doesn't work.  Still damned hot.   In the mornings, the team is busy cutting Peaches & Cream and a few other early varieties of dahlias and bringing them into the cooler.  Then they head back out into the fields to cover the baby flowers with organza bags to protect them from insect damage. Every single one of our dahlias spend their whole growing period covered in organza bags.  It's a very time consuming way to produce dahlias, but prevents us from having...
read entire article