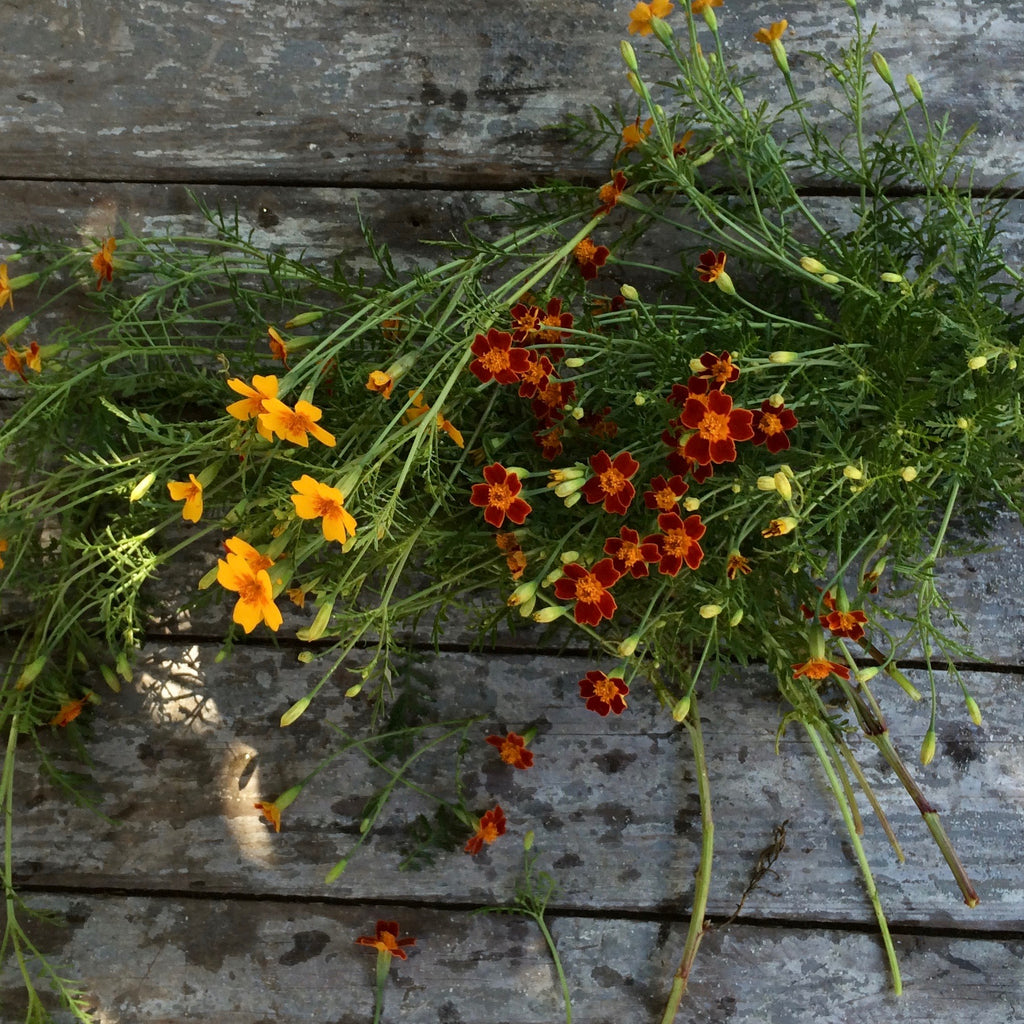 Marigold 'Gem Series Mix' Seeds
Marigold 'Gem Series Mix' Seeds
Tagetes tenuifolia
These bright little marigolds stand out above its green fern like foliage. Make sure to deadhead the flowerheads regularly to encourage more blooms. Marigolds are said to be great pest deterrents in your vegetable garden and they are even edible! Add some zest to your meals with bright specks of color!!
Plant Type:
  Annual
Plant:
  after last frost
Germination:
4-7 days at 75-80°F
Height:
  24"-32"
Light Preference:
 Full Sun
Days to Maturity: 65-70 days
GROWING INSTRUCTIONS

Transplant: Sow in trays 6 weeks bf last frost. Seeds will germinate in 7-10 days at 70-75 °F. Spacing at planting: 12"-16". Direct Seed: Sow once soil has warmed. Place 2 seeds 1/2" deep every 12"- 16"
Plant Spacing: 12"
Seeds per packet: Approx  75