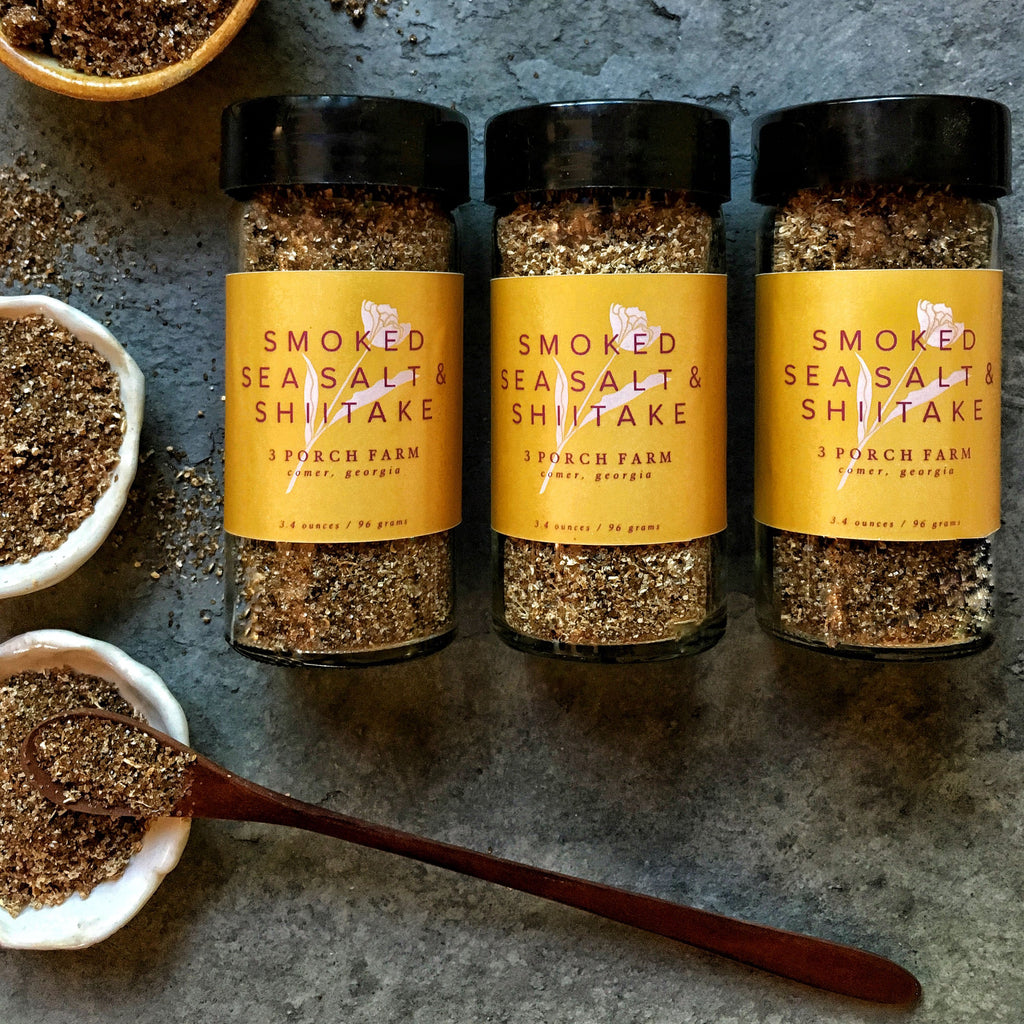 3 Porch Smoked Sea Salt + Shiitake
3 Porch Smoked Sea Salt + Shiitake
Each bottle contains the most amazing smoky seasoning you'll ever put on your food! Alderwood smoked sea-salt, a touch of fine sea-salt, and our own Shiitake Mushrooms grown on sweet gum logs in our forest.
Sprinkle liberally on salmon for an easy "smoked salmon", dash on chicken, add to burgers, steak, turkey, veggie dishes, popcorn, or the most amazing deviled egg you've ever had.
Our mushrooms are Certified Naturally Grown and we use nothing but organic inputs on our whole farm. All of our products are produced in facilities powered by solar energy.
3.4 oz. per Bottle. Choose 3, 6, or 12 Bottles.