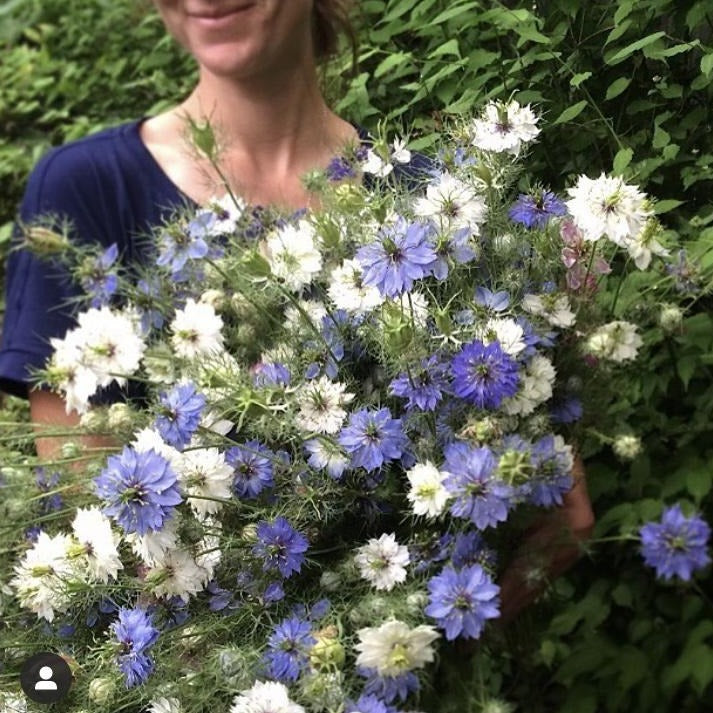 Nigella 'Miss Jekyll Mix' Seeds
Nigella 'Miss Jekyll Mix' Seeds
Nigella damascena
This is one fun looking flower! You get to enjoy all stages of this plant: the feathery foliage, the blue flowers, the balloon-like seed pods that can be dried and enjoyed forever!
Plant Type:
  Annual
Plant:
  after last frost
Germination: 
14-21 days at 55-65°F 
Height:
  18-28"
Light Preference:
 Sun
Days to maturity: 65-70 for fresh flowers; 80-85 for dried pods
GROWING INSTRUCTIONS
Plants dislike being transplanted, so sow seeds directly in the garden in the fall or early spring.
Plant Spacing: 9-12"
Seeds per packet: Approx  100