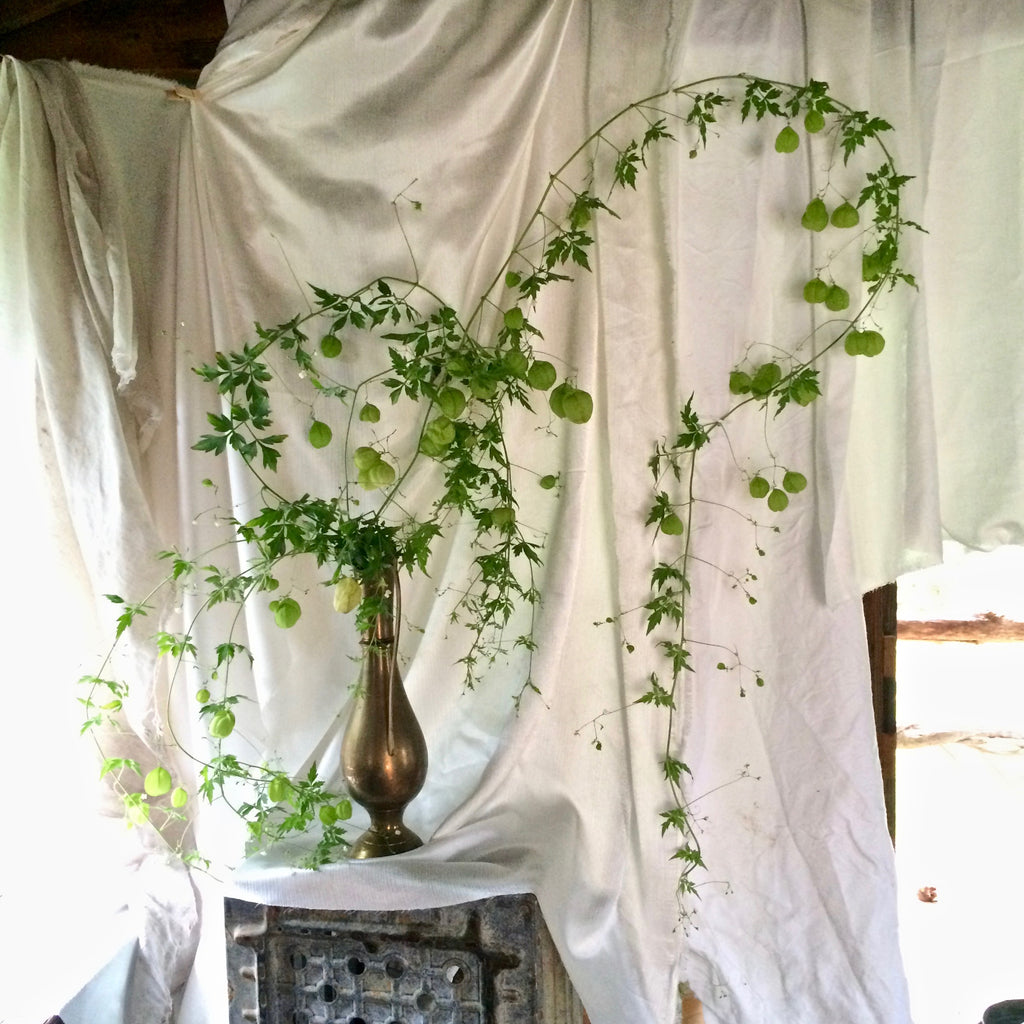 Love-in-a-Puff Seeds
Love-in-a-Puff Seeds
CARDIOSPERMUM HALICACABUM
Also knows as Love-in-a-puff or balloon plant! We have been growing this at our farm store and now it is available for you! A great plant for hanging baskets or containers. 
5-6' climbing vines with tiny white flowers that produce the sweetest, green, balloon-like seed pods. Use in arrangements fresh or dry.
Plant Type:  Annual
Plant:  After last frost 
Germination:   7-10 days at 70-75 °F
Height:  5-6 ft climbing vines
Light Preference: Full Sun to part shade                                
GROWING INSTRUCTIONS
Direct sow when soil has warmed. Plant seed 1" deep. Transplant (recommended): Seed in trays 8 weeks bf last frost. Seeds will germinate in 7-10 days at 70-75 °F. Spacing at planting: 12-18"
Plant Spacing: 12-18"
Seeds per packet: Approx  15