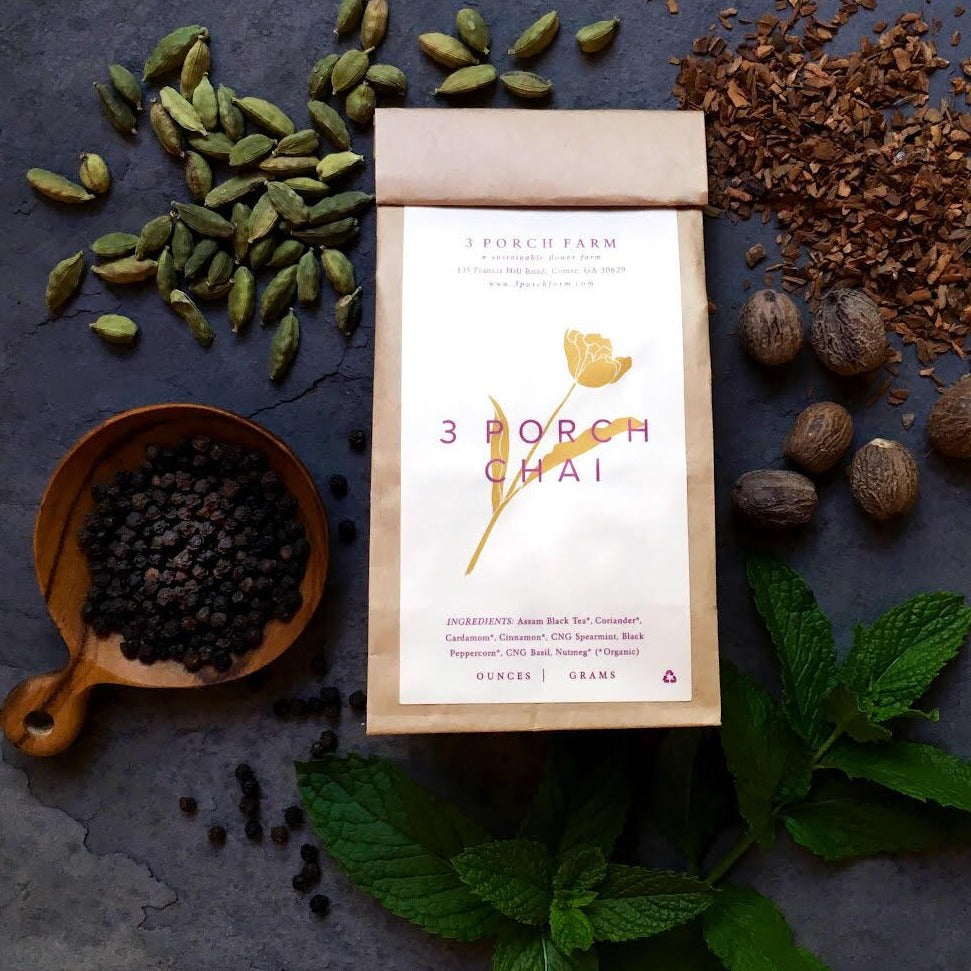 3 Porch Chai || 2 Bags
3 Porch Chai || 2 Bags
While searching for the perfect Chai in our area, we decided just to make our own blend...and it's delicous ! Great hot or cold and great for gift giving!
Our Chai blend is comprised of all Organic ingredients. Black assam tea, Cardamom,  Cinnamon, Coriander, Nutmeg, Black Peppercorn, and Spearmint.
Each package comes with instructions on how to brew the best cup. Each bag makes up to 9 strong cups.
All of our production is done in our farm kitchen powered by solar energy!  
2.4oz of tea per bag. Each order contains 2 bags.