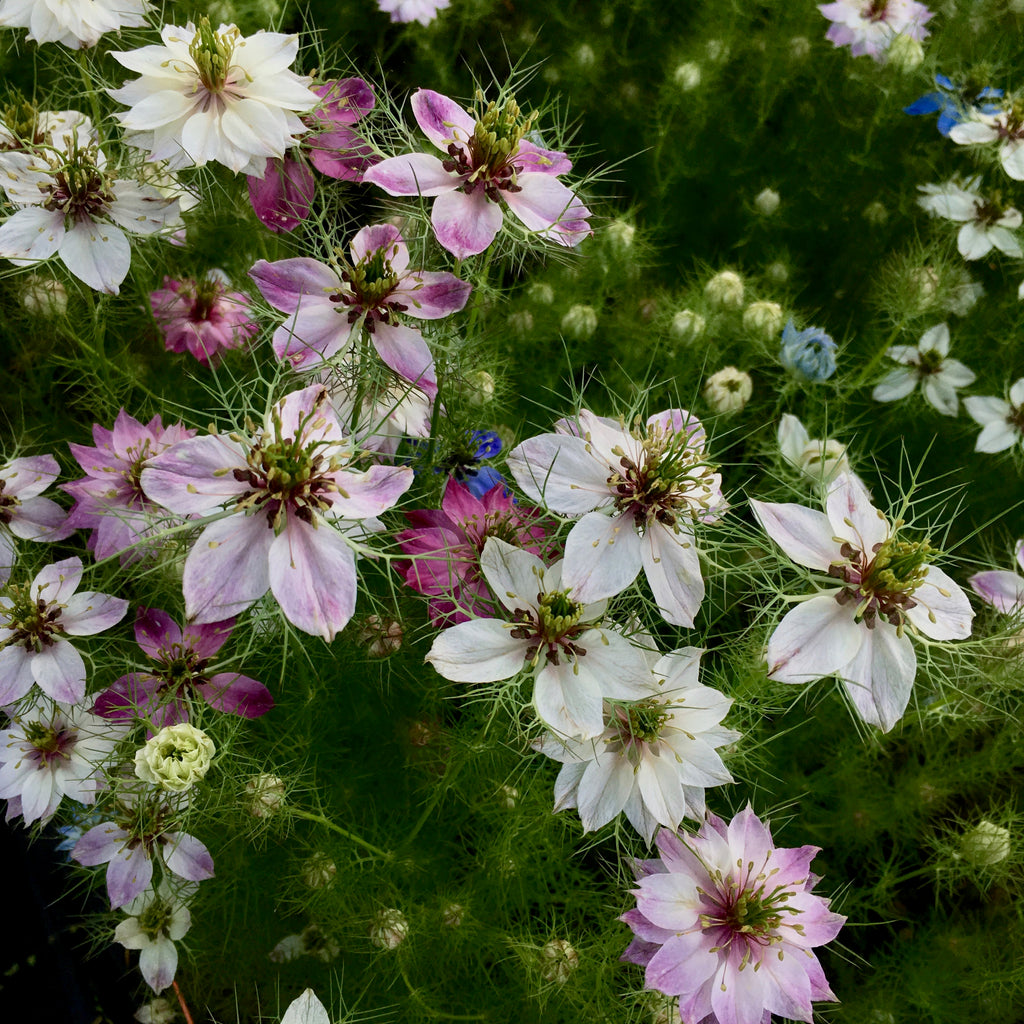 Nigella 'Persian Mulberry Rose' Seeds
Nigella 'Persian Mulberry Rose' Seeds
Nigella damascena 'Persian Mulberry'
A stunning variety of Nigella, 'Persian Mulberry' has beautiful white to pink to mauve flowers surrounded by feathery foliage. They make a great cut flower. The seed pods balloon out and are super cute when dried.
Plant Type:
  Cold Hardy Annual
Plant:
  In Fall, in warm climates. In early Spring, in cooler climates
Germination:
  10-15 days at 55-70 F
Height:
  2-3 ft
Light Preference:
Full Sun
Plant Spacing:
 No need to thin. Plants can stay close. 
Days to maturity: 65-70 for fresh flowers; 80-85 for dried pods
GROWING INSTRUCTIONS
 Direct seed (recommended) - In warmer climate, direct sow in Fall as temperature begins to cool. Cover lightly with soil as light is needed for germination. Transplanting- Not recommended as roots do not like to be disturbed.
Plants will reseed if left in the garden. 
Seeds per packet: Approx  100