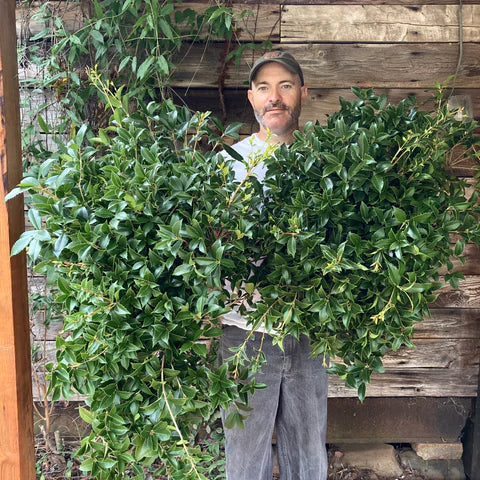 Tea Olive || Wholesale Shipped
Tea Olive || Wholesale Shipped
Shipping charges are determined at checkout!

Can be purchased with Tea Olive, but DO NOT PURCHASE IN SAME CART AS FLOWERS,SEEDS, ETC.!  They cannot be shipped together and shipping rates will result in error, requiring adjustment.
If purchasing for 2 different dates, separate orders must be placed.
Product is already priced for wholesale, so discount code cannot be used on this item.
A total of 50 stems/branches per order. Stems range in size but are generally about 2 feet/stem.
*Hardy out of water*
Holds up great in the summer heat. Great for arbors and garland for weddings 
We ship tea olive bundles on the dates above by FedEx 2-day Priority, Overnight or Express Saver. Shipping costs will vary state by state.