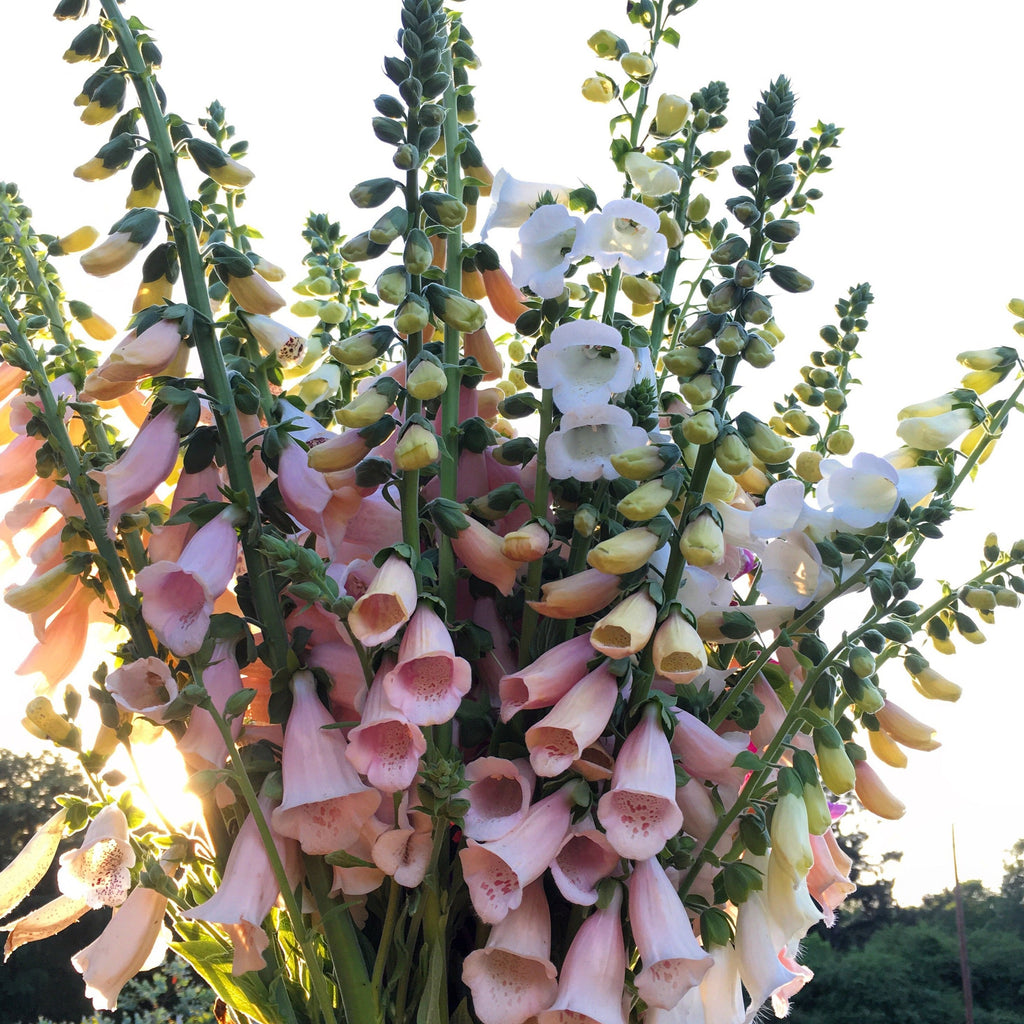 Foxglove 'Apricot Beauty' Seeds
Foxglove 'Apricot Beauty' Seeds
Digitalis purpurea 'Apricot Beauty'

Also known as Apricot Beauty Foxglove! These lovely spikes of bells make a great cut flower and a wonderful addition to your garden!
Plant Type:
  Biennial
Plant:
  after last frost
Germination:
 4-7 days at 75-80°F
Height:
  48"-72"
Light Preference:
 Part sun to light shade
Days to Maturity: 330-360 days
GROWING INSTRUCTIONS

Sow foxglove seed in cell packs or flats, press into soil, do not cover. Light aids germination. Kept at 65-75° F., germination is in 14-21 days. Transplant seedlings into the garden 18-24 in. apart. Can direct sow foxglove seed into prepared seed beds after danger of frost.
Plant Spacing: 12-18"
Seeds per packet: Approx  50
**All parts of this plant are poisonous, including the seeds. Exercise extreme caution around children and pets. The purchaser assumes all liability relating to the use of this product.