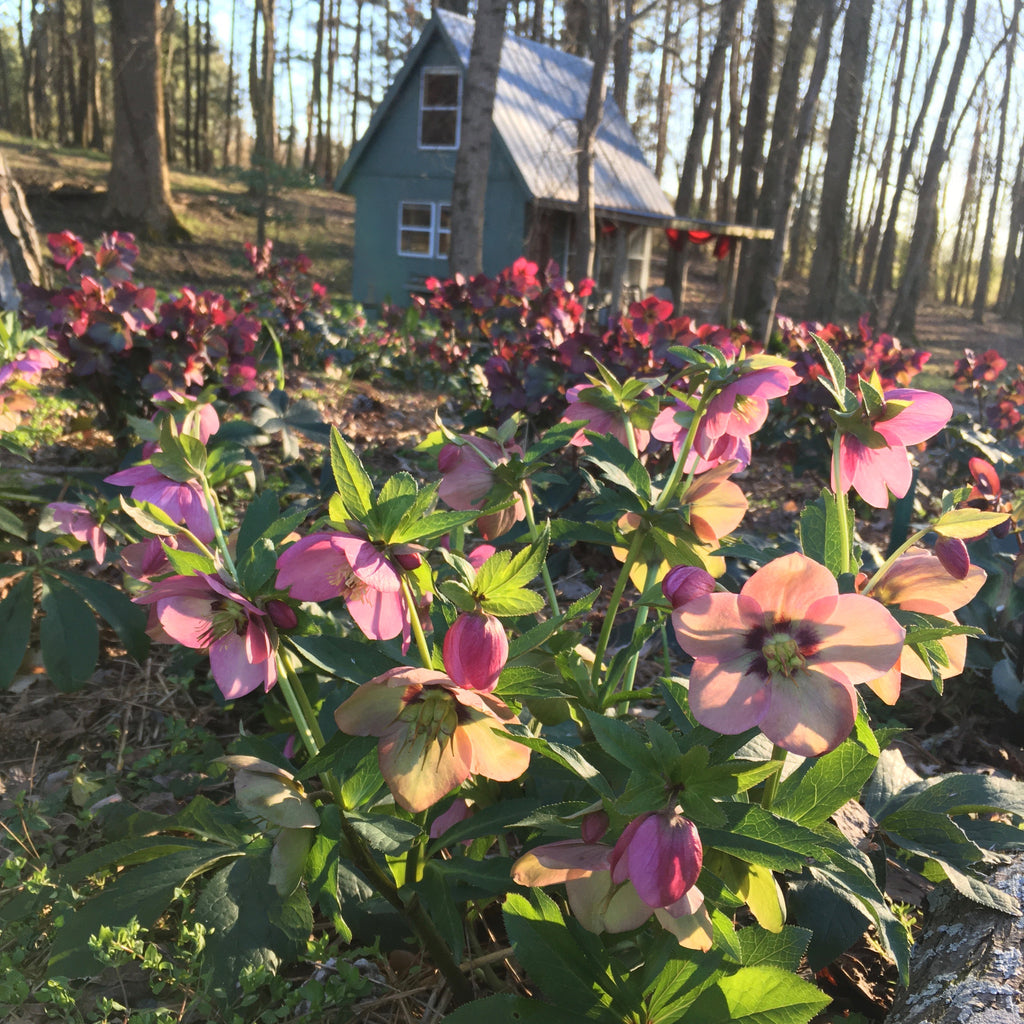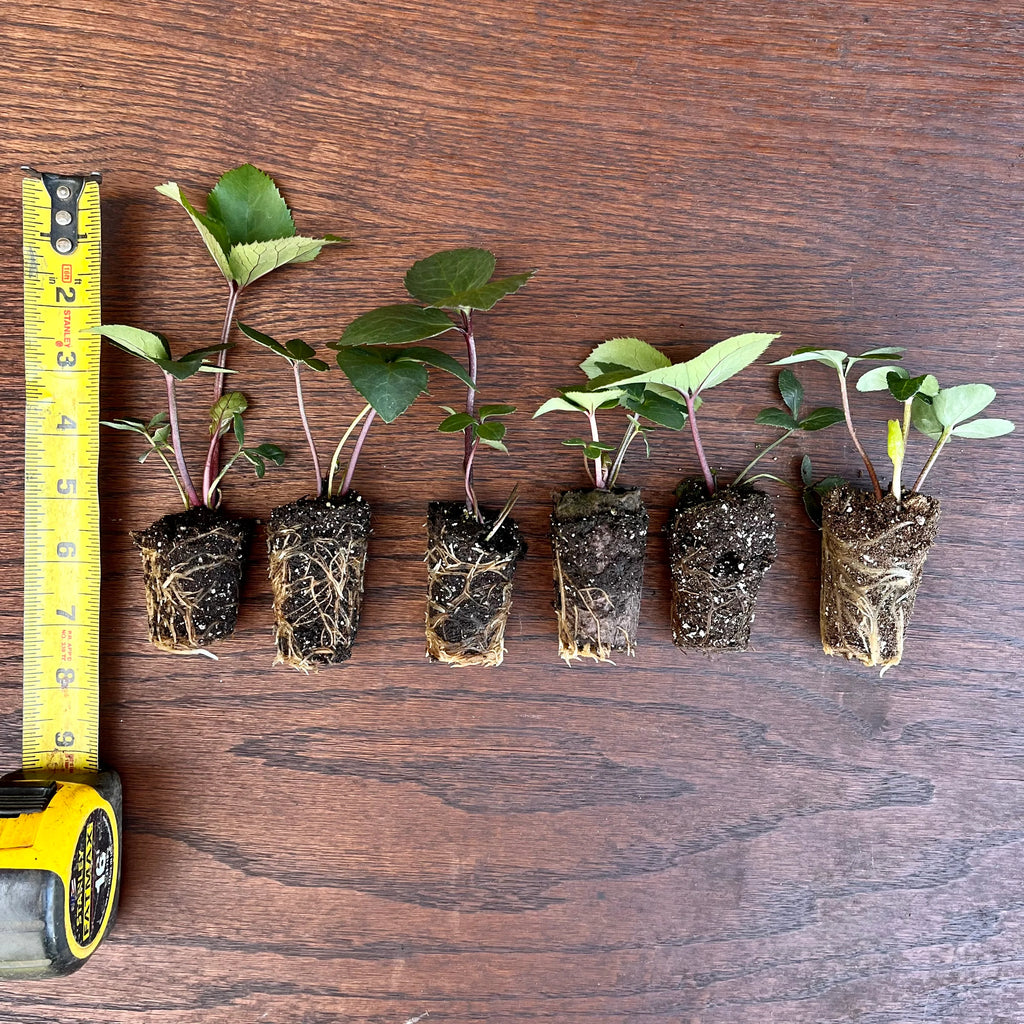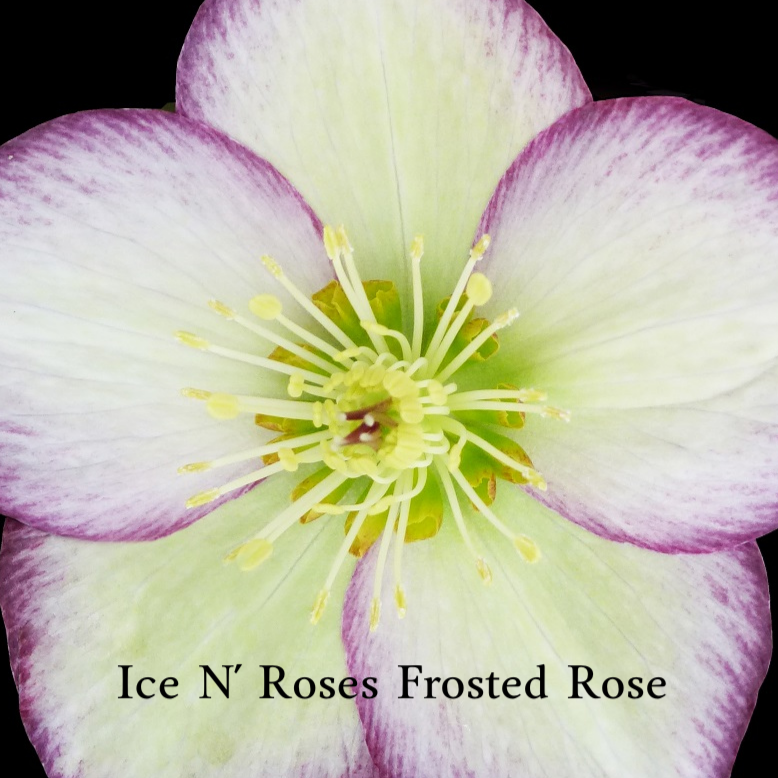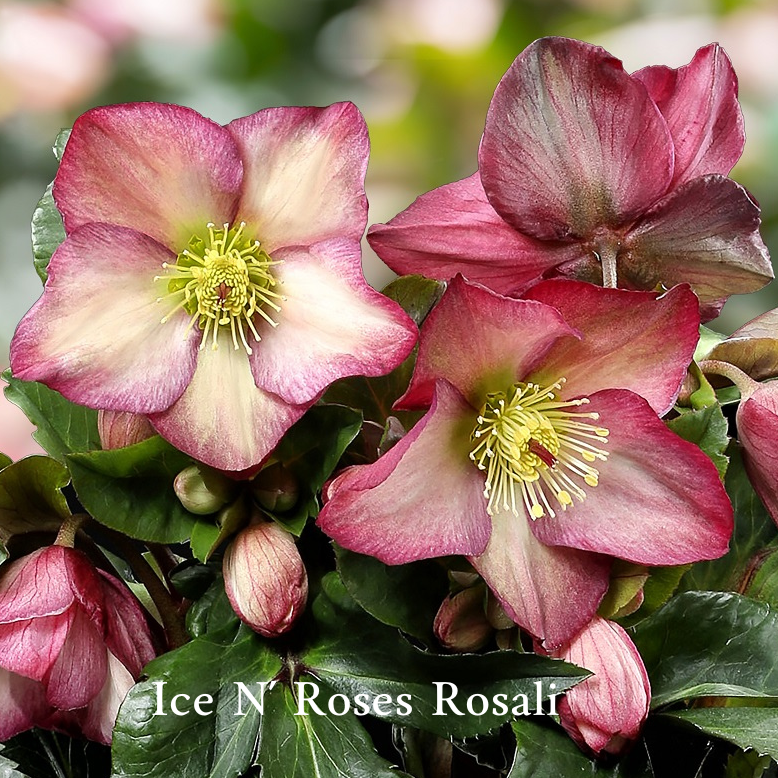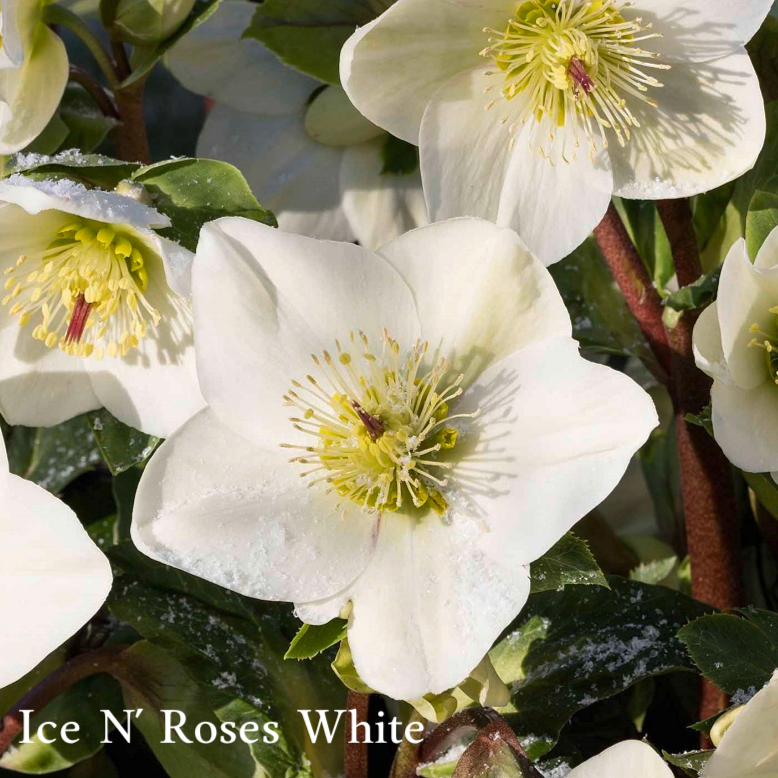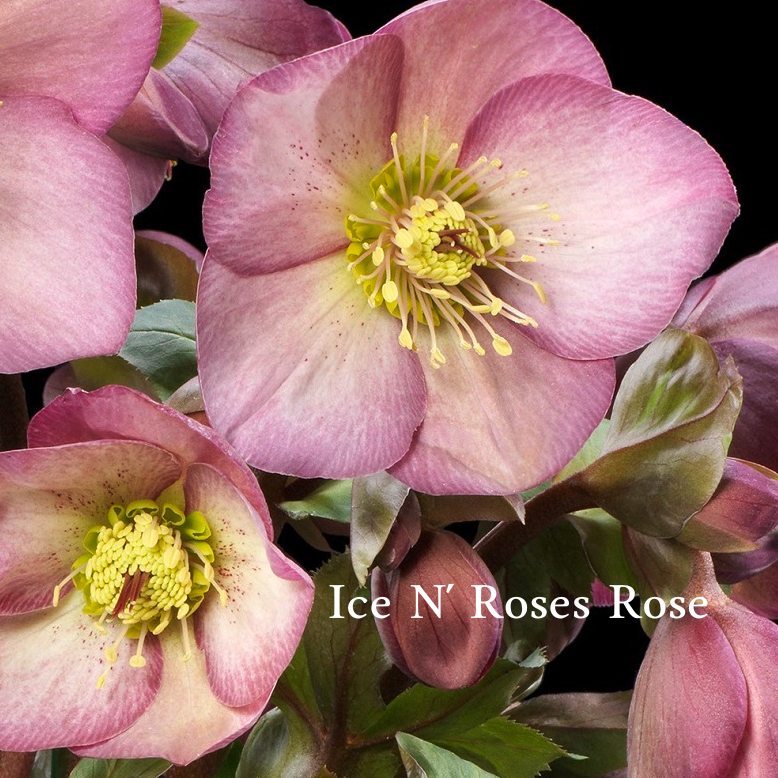 Shipped Plants || Ice N' Roses Hellebore Collection
Shipped Plants || Ice N' Roses Hellebore Collection
They are back! The Ice N' Roses Hellebore series is our absolute favorite here at the farm ! These varieties are fast growing and have some of the longest, strongest stems and each stem boasts an abundance of blooms !  Hellebores are our favorite shade perennials (AND evergreen in our region!). These are super hardy plants that thrive in those hard to grow shaded areas and are also deer and rabbit resistant. They make a great cut flower after the flowers begin to form seed. We also have a video on how to extend the vase life of your hellebores before the seed forms! You can watch on our Instagram!
Hellebores are hardy in zones 5-9! If you live in a climate where it is still very cold/the ground is frozen, we recommend potting these plants up and keeping them protected from temperatures below 30 degrees until they adjust a bit to your climate. If you or your garden spot is not quite ready for planting just yet, you can pot the plants up in a 3"+ pots to plant out at a later date. 
Please note these are actual PLANTS ! Not cut flowers! Each plug is approximately 2-3 inches tall. These seem small but they will grow quite quickly once established. Please refer to the photo for size. 
Each order comes your choice of 4, 8, 12, 16 or 20 plugs. The more you buy, the larger the discount! Below are the Ice N' Roses varieties that we will be offering:
All Ice N Roses Varieties:
Frosted Rose
Rose
White
Rosali
Orders of 4 will receive each of the above varieties!

Orders of 8 will receive 2 of each variety above.

Orders of 12 will include 3 of each variety above.

Orders of 16 will receive 4 of each variety above.

Orders of 20 will receive 5 of each variety above.
Sorry! No custom orders!

We will Ship your order via Fed Ex 2 Day Tuesday, MARCH 21st to Arrive at your door Thursday, MARCH 23rd. It is possible for your plants to look stressed upon opening but please give them some water and a few days to adjust to their new home and perk up!
**We cannot ship to California, Alaska or Hawaii.

**We purchase these plugs in from a local grower in our area. They have not been grown organically.

How to Care For Your Plants Upon Arrival :
Be sure to take your plants out of the box asap. Give them some water and a few days in the shade to adjust to their new home and perk up.  They are very hardy! Protect them from extreme conditions like a hard frost as the plants need to harden off in your area. If your ground is currently frozen or your garden spot is not ready yet, just pot them up in a 3"+ pot and plant them at a later date. 

Find a spot to plant them. The ideal spot for your hellebores is in full to partial shade in well-drained soil. Space 4-5ft apart for a full look once mature. Add bit of all purpose fertilizer in the hole. Plant. Water in.  Hellebores can tolerate a wide range of soil types but they do not like wet feet! 

Hellebores will bloom anytime from December to March. After they flower you can enjoy their large evergreen foliage!
Cut back any brown or dead leaves in Winter with clean scissors. Make sure to sweep away any dead matter from the root base and avoid mulching to minimize disease.