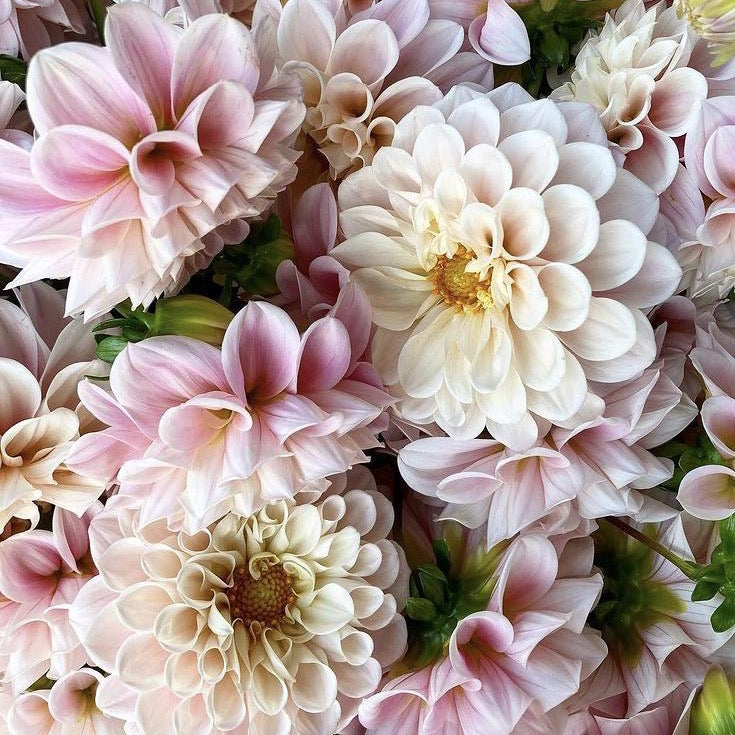 Dahlia Tubers Shipped || Sweet Natalie (5/order)
Dahlia Tubers Shipped || Sweet Natalie (5/order)
5 TUBERS FOR $50!
PLANT NOW FOR GORGEOUS FALL BLOOMS!
Very sweet pinks with a touch of purple and ivory center. As the season progresses, this variety begins to turn a light beige with a hint of pink. It's stunning and is one of Mandy's favorite to use in design work!
*Some but not all dahlia tubers will be pre-sprouted*
THESE WILL SHIP OUT TUESDAY, MAY 30TH VIA FEDEX 2 DAY!
Dig a hole that's about 6 to 8 inches deep. Set the tubers into it, with the growing points, or "eyes," facing up, and cover with 2 to 3 inches of soil (some say 1 inch is adequate). As the stem sprouts, fill in with soil until it is at ground level. Tall, large-flowered cultivars will require support.