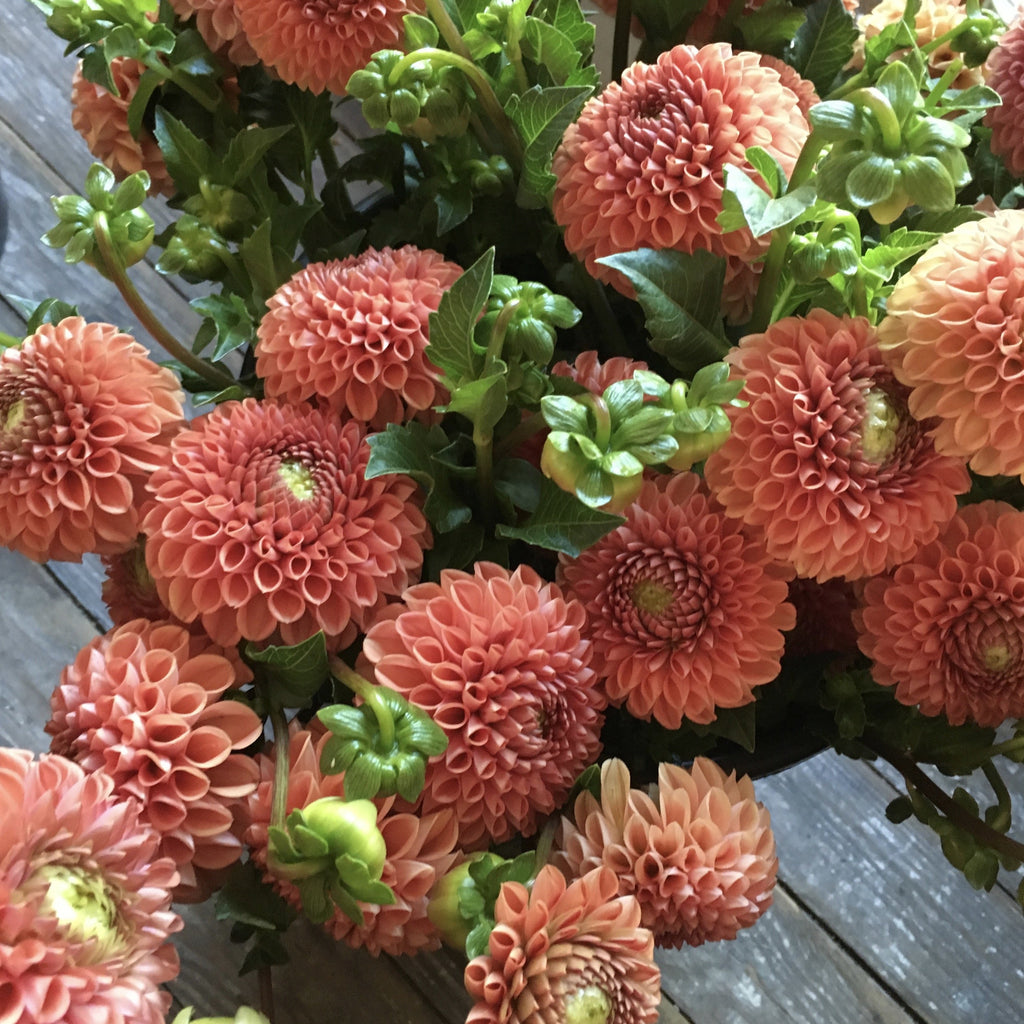 Dahlia Tubers Shipped || Orange Ball (5 Tubers/Order)
Dahlia Tubers Shipped || Orange Ball (5 Tubers/Order)
5 TUBERS FOR $40!
PLANT NOW FOR GORGEOUS FALL BLOOMS!
A mix of orange/bronze dahlias.  This variety is shorter growing, but very productive. Our ball shaped varieties have the longest vase life when used as cut flowers.
*Some but not all dahlia tubers will be pre-sprouted*
THESE WILL SHIP OUT TUESDAY, MAY 30TH VIA FEDEX 2 DAY!
How to Plant:
Plant in full sun in well drained, fertilized soil. Dig a hole that's about 5-6 inches deep. Set the tubers with the growing points, or "eyes," facing up, and cover with soil. Do not plant too deep. Eyes should be just below ground level. Do not water deeply until dahlia begins to grow. Tall, large-flowered cultivars will require support.
In zones 8 and warmer, dahlias can be overwintered in the ground. In zones 7 and colder, dig up dahlias after the foliage has died back and store in a cool, dark and dry place like a basement and plant the following Spring after danger of frost has passed.