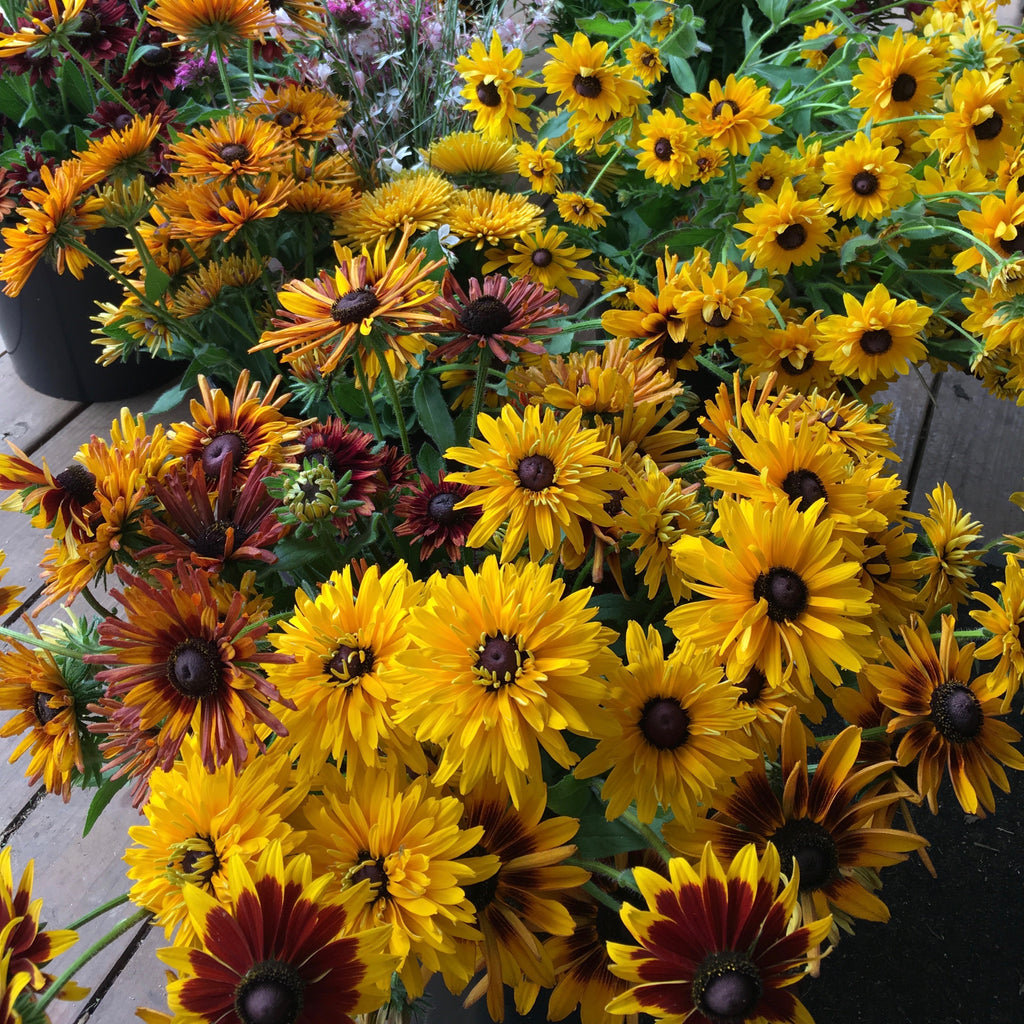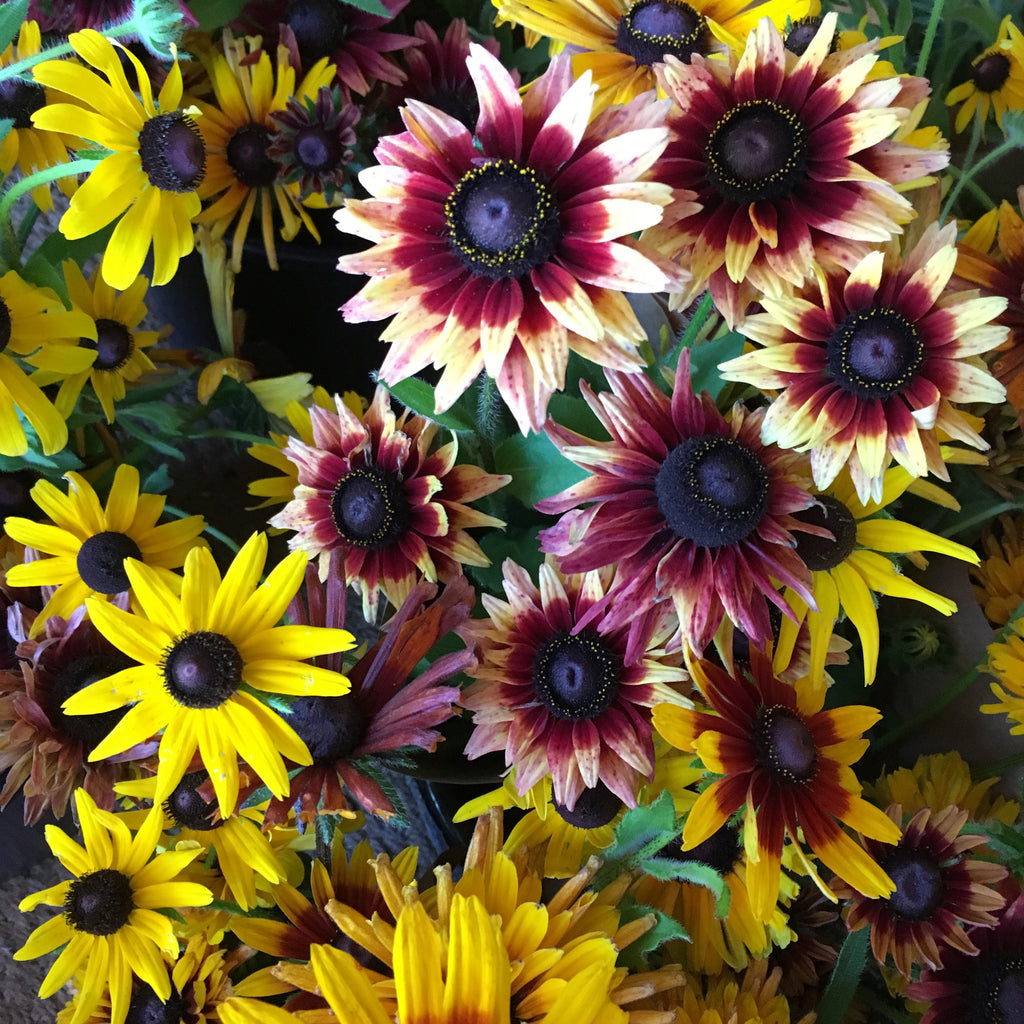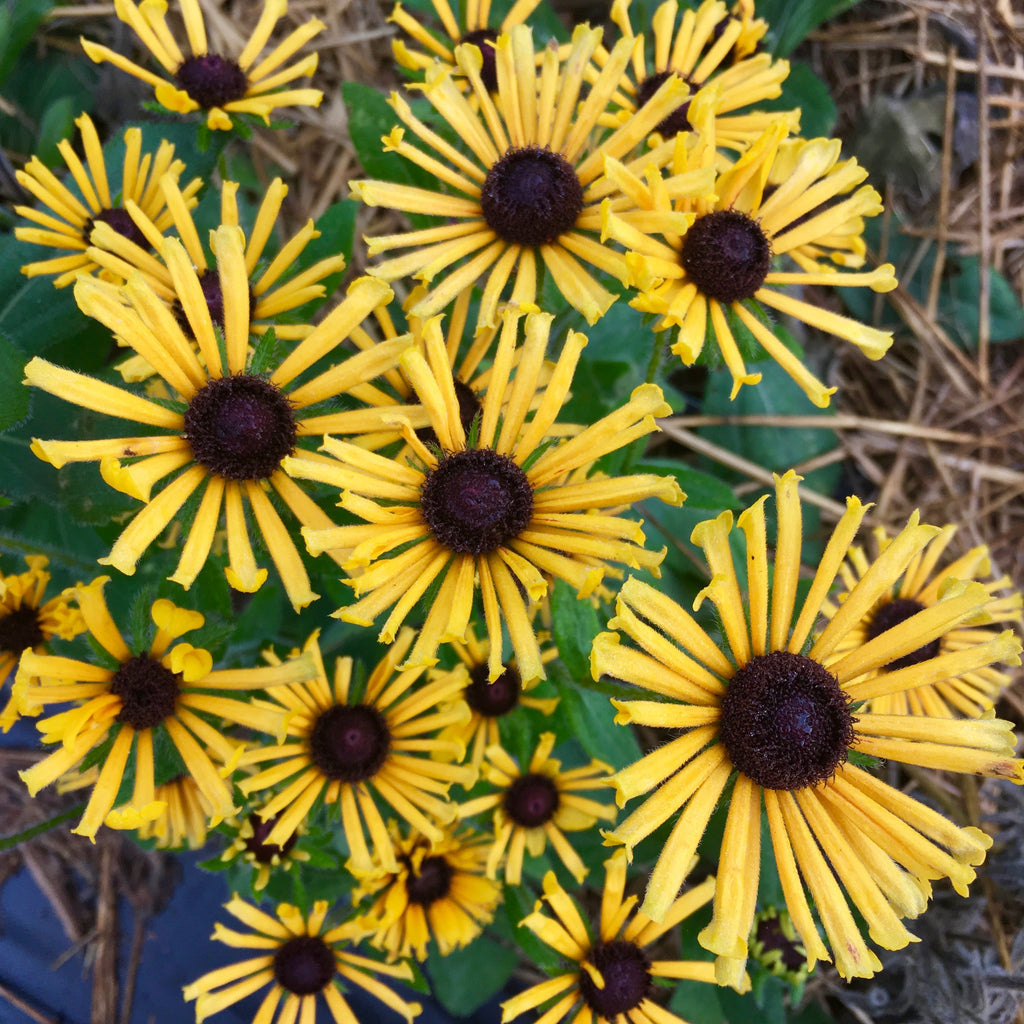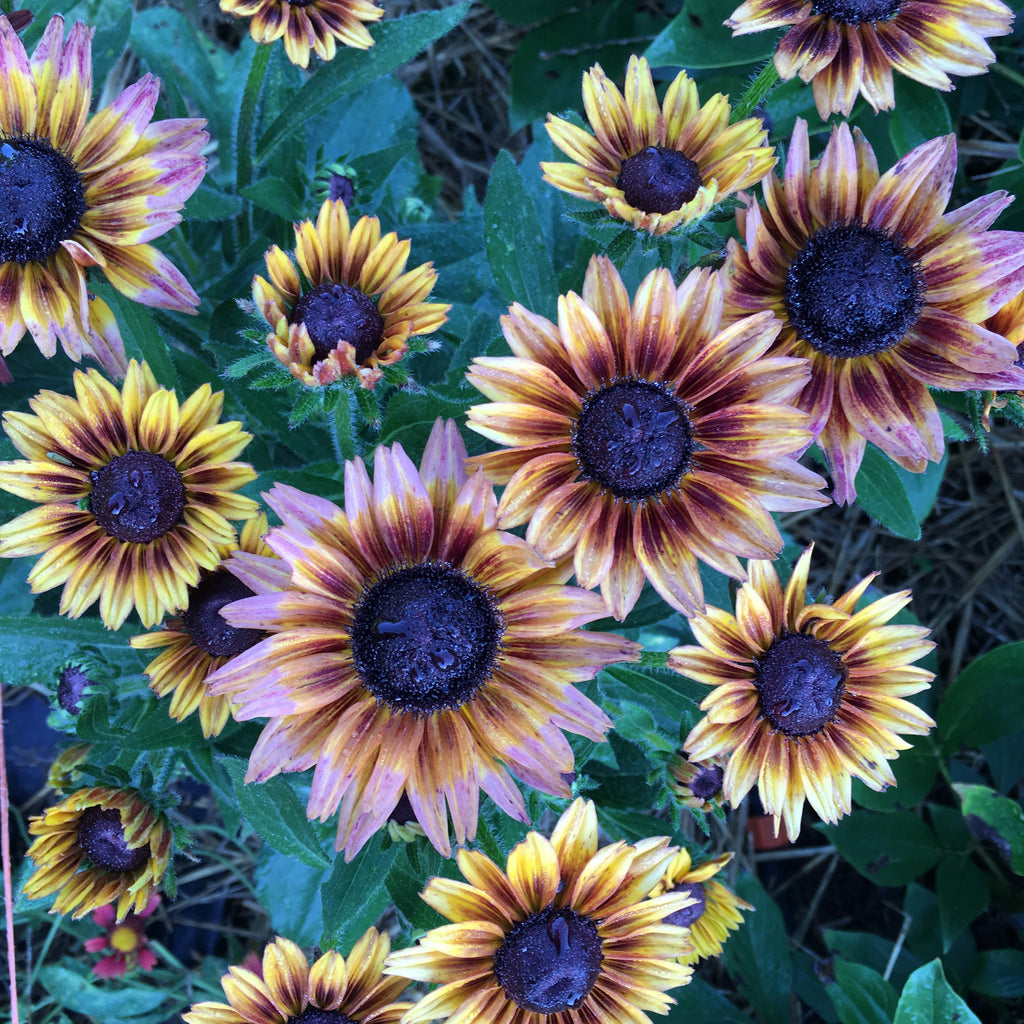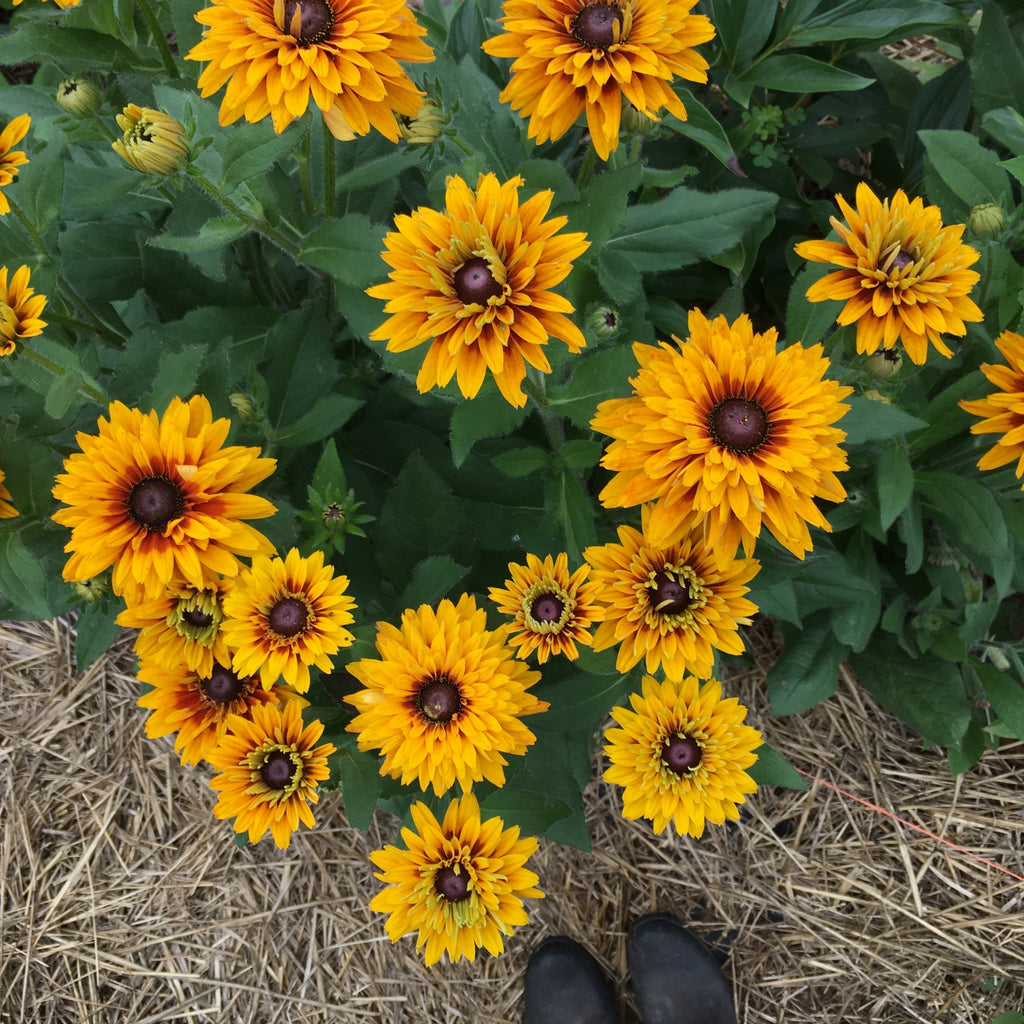 Rudbeckia Mix Seeds
Rudbeckia Mix Seeds
*This is a part of our cold hardy seed collection, seeds that want to be sown in the colder months in zones 6-9*
Rudbeckia hirta 'Black Eyed Susan Mix'
A mix of all your favorite 3 Porch Farm Rudbeckias ! Indian Summer, Cherokee Sunset, Cherry Brandy, Sahara and more! You can't go wrong with this mixture in your perennial garden. You can deadhead these to encourage more blooms throughout the season or let the flower heads dry out and provide a snack for hungry little birds!
Plant Type:  Perennial
Germination:  7-14 days at 68-75 F
Height: 1.5-2 ft
Light Preference: Full Sun/Part Shade
Days to Maturity: 100-120 days
GROWING INSTRUCTIONS
Sow in trays in the fall in warmer climates or early spring. Cover lightly with soil as light is needed for germination. 

Plant Spacing: 12"-16"
Seeds per packet: Approx  100